Tuesday, October 18
9:00 – 10:30 a.m.
Opening General Session featuring Amy Tureen
ILA is excited to welcome Amy Tureen to the present the keynote at the 2022 Annual Conference. 
Amy Tureen is the Head, Library Liaison Program at the University of Nevada, Las Vegas. In this role she works collaboratively with multiple stakeholders to establish, expand, and support initiatives that support student learning, research production, and the adoption of open educational resources and low-cost textbooks. She leads a team of thirteen faculty and staff members who provide extensive liaison services and manage two on-campus specialty branch libraries. In past library positions Amy has worked in circulation, ILL, collection development, space management, co-curricular programming, reference, and as a liaison to multiple subjects in the arts, humanities, and theology.
Amy holds a BA (Honors) in English from Scripps College, an MA in Gender and Cultural Studies from Simmons University (then College), and a MLIS from Drexel University's iSchool. Currently Amy is pursuing an EdD from the University of La Verne. Her dissertation will focus on stress levels and stress abatement techniques of academic library leaders.
Amy's research and general interests include wellness, leadership, diversity, and building anti-racist collections. She also has developed an increasing interest in the development of culturally responsive OER textbooks. Her most recent book, co-edited with Acadia University's Cynthia Alexander, will be published by IGI in July 2022. It is titled Leadership Wellness and Mental Health Concerns in Higher Education. Amy believes that managers have an integral role in creating healthy and humane workplaces for both themselves and employees.
10:45 – 11:45 a.m.
Build Your Facilitation Skills for Better Meetings and Increased Community Engagement
Some meetings drag on seemingly without end, while others are engaging and productive. The difference – skilled facilitation! In this session, you will learn about facilitation skills you can practice to improve your meetings. We'll discuss group dynamics, facilitation core competencies, and tools to use in group meetings. You'll leave this session ready to facilitate more productive staff meetings and lively community conversations.
Speakers: Amanda Standerfer, Fast Forward Libraries and Cindy Fesemyer, Fesemyer Consulting
1:30 – 2:30 p.m.
It Takes A Village: The Connection Between Public Libraries and Public Health 
The well-being of a community can be measured in many ways. However, new research supports the notion that the most important factor in longevity and health is interpersonal relationships. More precisely, it's impacted by two fundamental types of relationships: close friends and frequent acquaintances. As the demographics of many areas change over the coming decades, anchor institutions such as libraries will play an increasing important role in the social determinates of health within the communities they serve. It's a role libraries should understand and embrace.
Speakers: Zachary Benedict, MKM architecture + design
2:45 – 3:45 p.m.
Ready, Set, Advocate! Unlock Your Advocacy Potential (session 1)
"Ready, Set, Advocate!" Is ILA's new advocacy toolkit and training program designed to help you become a powerful advocate for your library at the local level, and a powerful advocate for libraries at the state, national - and even international - level.
The most successful libraries understand that advocacy involves everyone. They also know that sometimes the best advocates can be found in unexpected places. Whether you're extroverted or introverted - whatever your "comfort zone" - you can make a critical contribution to advancing your library and community through some easy-to-use steps that you can use back at home today. 
Whether you're a seasoned pro or newbie, a director, staff member, trustee or friend,  involved with a public. academic, school, or special library, "Ready, Set, Advocate!" will help you hone your advocacy skills and increase community support for your library.
The session will also provide an overview of the new ILA "Ready Set Advocate!" toolkit and in-depth online training modules, available through the ILA web site.
Speakers: Betsy Adamowski, Wheaton Public Library and Keith Michael Fiels, ILA Advocacy Committee
4:00 – 5:00 p.m.
Ready, Set, Advocate! Putting Your Advocacy Skills to Work – Today (session 2)
This interactive session would provide participants with an opportunity to work together in small groups to put some of the key elements of successful advocacy into practice: creating their library's message, developing a powerful library story and identifying specific action steps that they can begin working on today.
Speakers: Betsy Adamowski, Wheaton Public Library and Keith Michael Fiels, ILA Advocacy Committee

Wednesday, October 19 
9:00 – 10:00 a.m.
Laying the Foundation: Everything You Need to Know
There are many steps that must be followed to form a 501(c)(3) public library foundation. While none of them are particularly complicated, they are all necessary in order for the IRS to approve 501(c)(3) status (which potential donors will be looking for). We formed the Ela Public Library Foundation in 2021, and are happy to share the process with you.
Speakers: Kathy Caudill and Lauren Rosenthal, Ela Area Public Library District
9:00 – 10:00 a.m.
The First Amendment and Illinois Libraries
Libraries, like other public bodies, are increasingly facing situations that implicate the First Amendment, including First Amendment "auditors," public commenters at meetings, demonstrations and protests in and around the library, and social media posts and comments. This session will discuss the legal rights of these "speakers" and best practices for handling these situations.
Speakers: Julie Tappendorf, Ancel Glink, PC
10:15 – 11:45 a.m.
ILA Membership Meeting and President's Program
Learn more about what happened in your association in the past year and what we're looking forward to in the coming year. Non-members are invited to attend the Membership Meeting. A presentation by a Speaker to be named will follow the Membership Meeting.
1:45 – 2:45 p.m. 
Fundraising - Don't Make It Complicated 
Thinking of starting a foundation to raise funds for your library? Don't! This session will discuss the benefits of fundraising through your local community foundation, as well as ideas for donor development, creating an annual calendar of activities and provide examples on how to get started with fundraising.
Speakers: Alissa Williams, Morton Public Library and Amanda Standerfer, Fast Forward Libraries
3:00 – 4:00 p.m.
Advocacy Tips & Tricks from Legislators
The Illinois Library Association's Advocacy Committee wants to provide some insights about how to communicate with local legislators – and who better to provide those insights than lawmakers themselves. Join Advocacy Committee members as they host a panel discussion with a few of our legislators. Hear what these lawmakers have to say about best practices and their recommendations for delivering your message. After the moderator-led discussion, there will be plenty of time for questions from the audience.
Thursday, October 20
8:00 – 9:00 a.m.
Trustee Day Continental Breakfast
This breakfast of croissants, danish, muffins, bagels and cream cheese, assorted fruit breads, seasonal sliced fruit, assorted yogurts, juices, and fresh brewed coffee and hot tea is included in the registration price for trustees. This is the start to a day designed to support library trustee education by providing programming and networking opportunities. The Trustee Continental Breakfast is made possible by the generous support of Ancel Glink.
9:00 – 10:00 a.m.
Why the Levy Should be Easy for Trustees - But a Little Harder for Directors!
Illinois Municipal Library budgets are around 94% funded from property taxes, which means getting the levy right is of the highest importance. Want more clarity on the whole levy and budgeting process? To start, we'll briefly review the mechanics of the levy and explain the various limitations that Illinois law places on the maximum amount of property taxes extendable. Then, we'll focus on the difference between the the tax levy and the tax extension, and the role of each in the entire budgeting and planning cycle. We'll review the various levy cycle documents and how they relate to the budget. As importantly, we'll make it clear where these two processes part ways. Time permitting, we'll discuss the role of restricted funds in a Library's financial reporting, and relate those back to levy decisions. So why should the levy be easy for Trustees, but a little harder for Directors? Come to this seminar to find out!
Speakers: James Rachlin, Meristem Advisors LLC
9:00 – 10:00 a.m.
So My Library Formed a Union.... Now What?
Are you new to working in a union environment? Are you a manager who needs some tips? Are you an employee that is interested in knowing where you should turn for information? Are you working in a library that is considering or has recently formed a union and just want more information? Join these panelists from different type and size libraries that have unions and hear some of what they have learned along the way. The session will end with break out sessions by library type/size for Q & A. Also, questions received in advance will be selected and answered by the panelists.
Speakers: Brenda Blough, Aurora Public Library; Colleen Waltman, Homewood Public Library; D'awnna Mims, Rockford Public Library; Debra Nelson, Elk Grove Village Public Library; Jeanne Hamilton, Bloomington Public Library; Terra Jacobson, Moraine Valley Community College; Thomas Melody, Klein, Thorpe & Jenkins, Ltd.; Troy Swanson, Moraine Valley Community College
11:00 a.m. – 12:00 p.m.
FOIA as related to Patron Privacy and the Library Records Confidentiality Act
In this session, we will discuss the application of the Freedom of Information Act and the Library Records Confidentiality Act, as related to requests for library records. You will learn the many restrictions on the public dissemination of library records, and what types of information and/or statistics that a library can release to the public for sake of transparency and an open relationship with the public.
Speakers: Carmen Forte, Jr. and Mall Milluzzi, Klein Thorpe & Jenkins
11:00 a.m. – 12:00 p.m.
Step Up, Step Back - But Don't Step Away: Knowing the Difference
Being a library trustee can be rewarding and scary. Trustees aren't library professionals and don't know the day-to-day aspects of running a library. Trustees rely on the library director to serve as technical advisor to the board in order to make necessary decisions for the library. There is so much to know and where the line is between the responsibilities of the library director and trustee. Sometimes trustees overstep or are not comfortable asking necessary questions. They need to learn how to foster a healthy relationship with and be able to trust their director to keep them apprised of trends and issues that arise in the library, and to bring all pertinent details to them in a timely manner. This program will be conducted by a retired library director who is a former trustee and a current board president for a suburban library district. They will explain the basic responsibilities of a library trustee and differentiate between the duties of a trustee and the library director, learn how to build a healthy relationship between the board and director, and if necessary, discuss when it is appropriate to speak up when things don't seem to make sense or feel quite right.
Speakers: Kathy Parker, Kathy Parker Consulting and Vickie Williams, Riverdale Public Library District
12:00 – 1:30 p.m.
Trustee Day Luncheon
This box lunch includes a choice of grilled chicken breast sandwich, oven roasted beef sandwich, or Mediterranean salad and includes individual bags of potato chips and cookie is included in the registration price for trustees. This is a great break to meet fellow trustees and share what you've learned. The Trustee Luncheon is made possible by the generous support of Klein, Thorpe, and Jenkins.
1:45 – 2:45 p.m.
Say What? Giving Feedback to Employees
Most people feel that feedback from managers is always negative. But that's not what feedback should be. Learn what feedback actually is and why managers should provide it on an ongoing basis for every employee. Watch live feedback scenarios and weigh in on what works and what doesn't. Discover the dos and don'ts of sharing feedback. Walk away with tips on providing ongoing feedback that will help your employees learn and grow.
Speakers: Kate Hall, Northbrook Public Library and Kathy Parker, Kathy Parker Consulting 
1:45 – 2:45 p.m.
Post COVID-19 and the Library Employer-Employee Relationship
This presentation, geared for management and HR officials, will examine the impact of a post-COVID-19 world on various aspects of the relationship between a library as the employer and its workforce. Issues explored will include recruitment, hiring, and attracting, retaining talent and evaluating employees, the scope and availability of hybrid/remote and flexible schedules for certain positions, and the challenges of managing an evolving work force. We will also discuss employer readiness and operational safety and health considerations in the face of another pandemic and related issues. Finally, we will explore application of what we learned over the last couple of years.
Speakers: Carlos Arevalo, Carmen Forte, Jr. and Jason Guisinger, Klein Thorpe & Jenkins
3:00 – 4:00 p.m.
"At the Heart of It: Library Trusteeship For New AND Seasoned Trustees"
What is the role of a library trustee? What duties do trustees perform? Are there things that trustees should NOT be doing? What is ROI (return on investment) and why does it matter? How can libraries become more inclusive and promote equity? What is your "why" for being involved in serving your library? How can trustees most effectively serve their library and their community? Join two veteran trustees as they engage in a "fireside chat" to answer these questions (and more!) 
Speaker: Kathy Caudill, Ela Area Public Library District and Christine Westerlund, Chatham Area Public Library District
#ILAAC22
Leadership Partners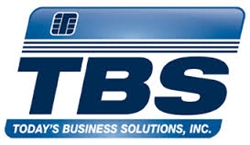 Platinum Partners







Gold Partners