ILA Virtual Conference Trustee Programming  
October 20-22, 2020 

This year's conference will look different, but we still have a strong schedule of programming for our Trustee attendees. The programs listed below are suggested for Trustees, but you are able to attend any program of your choice. Click here to view the full schedule of conference programming.



Tuesday, October 20
12:00 – 1:30 PM
TBS Opening General Session, Featuring Eric Klinenberg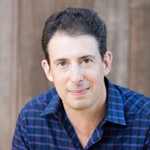 Palaces for the People How Social Infrastructure Can Help Fight Inequality, Polarization, and the Decline of Civic Life In this keynote Eric Klinenberg guides audiences through his deeply researched conception of social infrastructure, and how we can build it together. The future of democratic societies rests not simply on shared values but on shared spaces, he explains. The libraries, childcare centers, bookstores, places of worship, and parks are where crucial, sometimes life-saving connections, are formed. These places where people gather and linger, making friends across group lines, strengthen the entire community. When strong, neighborhoods flourish; when neglected, as it has been in recent years, families and individuals must fend for themselves. This talk offers a timely and empathetic blueprint for change, showing how social infrastructure is helping solve some of our most pressing challenges: isolation, crime, education, addiction, political polarization, and even climate change.

1:45 - 2:45 PM
Service for All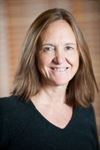 Almost 1 million Illinois residents do not have access to public library service. State law and administrative rules that govern non resident services are confusing and very difficult to implement at front line service desks in public libraries. Access to public libraries is a crucial part of early childhood literacy, lifelong learning and academic success. Illinois residents are at a disadvantage with residents of other states that have universal service when they compete for college admission or jobs throughout their lives. RAILS has worked with the State Library and IHLS to find solutions to this problem. Our Board established a universal service committee to raise awareness and discuss new possible avenues of service. This program will provide information on innovative projects to serve the unserved throughout Illinois and report on progress of legislative initiatives.
Speaker: Deirdre Brennan, RAILS
3:00 – 4:00 PM
Many Illinois Libraries, One BIG Project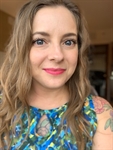 Looking for tips on managing complex projects, and prioritizing when you have multiple projects in the air? This year, RAILS is rolling out a newly redeveloped L2, the continuing education calendar and library directory platform used by library staff across the state. We are excited to tell you about how L2 can help you and your library, and also how we managed this massive undertaking while still getting other work done. Making the case and securing support, working with far flung and diverse partners and stakeholders, project planning and management, the RFP process, working successfully with a vendor, meeting user needs, training, data cleanup and migration - there are lessons learned that you can apply to projects of any size, technology-related or otherwise.
Speakers: Anne Slaughter and Brian Smith, RAILS
4:15 - 5:15 PM
Advocacy for Introverts, Advocacy for Extroverts: an ILA Advocacy "Bootcamp"
 Many think of advocacy as something that the director does, or the library friends, but the most successful libraries understand that advocacy involves everyone. They also know that sometimes the best advocates can be found in unexpected places. Whether you're front line or back room, extroverted or introverted, whatever your "comfort zone", you can make a critical contribution to advancing your library -and community - through some simple techniques that you can apply back at home tomorrow.

Speakers: Keith Michael Fiels, ILA Advocacy Committee, and Betsy Adamowski, Wheaton Public Library

Wednesday, October 21

12:00 - 1:30 PM
Membership Meeting & President's Program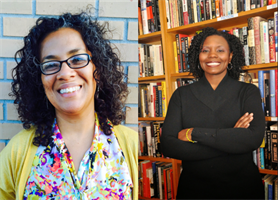 The President's Program will follow the ILA Membership Meeting.
LaShawnda Crowe Storm (l) and Phyllis Viola Boyd (r) – activists, artists and community organizers – will discuss their work to address the impact of vacancy on community safety for children through the literacy-based effort, The RECLAIM Project. They will discuss how to build community partnerships, develop projects and implement in spaces and places where the arts are the key to community transformation. For more information about The RECLAIM Project visit
www.ReclaimingCommunity.com.
1:45 - 2:45 PM
Records Retention Made Easy
Records retention is often seen as a 4-letter word.  It is required by law, but can seem confusing and intimidating.  Join us to learn how libraries -- one large, one small -- successfully tackled records retention and delegated appropriate records maintenance tasks to staff at all levels. We will cover what a record is, share easy-to-copy models for records management, show how good records retention procedures simplify FOIA requests, and address the challenges of handling digital records.
Speakers: Kate Hall, Northbrook Public Library, and Nicole Steeves, Fox River Grove Memorial Library
3:00 - 4:00 PM
The Library Ecosystem: Essential Collaboration Between Public and School Libraries and How To Do It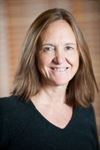 The library world is an ecosystem where we all depend on each other to build an educated and civil society together. We all serve the same customers, but at different times in their lives and in different ways. School librarians play a critical role in teaching children and teens how to navigate the library, how to do research and how to evaluate information so that when they use public, academic or special libraries throughout their lives they have these essential skills in hand. Despite this, we are seeing Illinois school librarians being eliminated and budgets slashed. This program brings together trustees and librarians who have worked successfully to advocate for school libraries with school administrators. We have to educate school administrators and funders to value and understand the crucial role of school libraries and trained librarians.
Speaker: Deirdre Brennan, RAILS


4:15 – 5:15 PM
DiversiTEA! Reclaiming Empathy: How Libraries Can Use Art and Story to Promote Inclusive Communities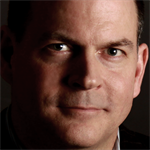 Building on his popular library exhibitions and community programs on refugees and race in America, James Bowey explains the theory and practical approach he uses to create artistic interventions that bridge social divisions and promote inclusive communities. This compelling talk explores how to build positive transformation in a polarized world, and provides a practical guide for libraries to contribute to building an equitable and just society. Attendees will gain unique and inspiring insights on how diversity and empathy can empower our communities; and how we can bear witness in a contentious world, and awaken our imagination to the possibilities of hope, justice and human connection.


Thursday, October 22
12:00 - 1:00 PM
Library Finance 101: Overview and Concepts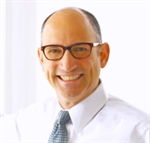 Interested in understanding your library's finances better but not sure how to begin? You are not alone. This overview of financial issues for library trustees will get you oriented and help you understand where to focus. You'll leave with an organizational framework for making financial decisions, a sense of where your Library may need to put some energy and some yardsticks for measuring financial health. We'll cover monthly financial reports, financial projections, borrowing, accounting and banking basics, required filings and more. We'll also talk about the rules that apply to different types of Libraries, so you'll know which apply to you. Armed with this review, we promise you'll get more out of the other sessions you attend.
Speaker: James Rachlin, Meristem Advisors LLC
1:15 - 2:15 PM
Tips for Conducting Effective and Legal Board Meetings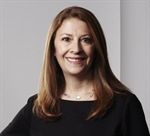 Library Board of Trustees are required to conduct library business at open meetings that comply with the Illinois Open Meetings Act. In this session, Trustees will learn how to effectively lead and conduct meetings in compliance with the OMA, including tips for effective and efficient public comment and the legal justifications for discussing matters in executive session and the procedures that must be followed to go into executive session. The session will also discuss recent Attorney General opinions on compliance with the Open Meetings Act.
Speaker: Julie Tappendorf, Ancel Glink, PC
2:30 - 3:30 PM
Advocacy Tips & Tricks from Legislators









The Illinois Library Association's Advocacy Committee wants to provide some insights about how to communicate with local legislators - and who better to provide those insights than lawmakers themselves. Join Advocacy Committee members as they host a panel discussion with a few of our legislators from the Springfield area. Hear what these lawmakers have to say about best practices and their recommendations for delivering your message. After the moderator-led discussion, there will be plenty of time for questions from the audience.
Speakers: Jim Deiters, Past Advocacy Committee Chair, Alex Todd, Prospect Heights Public Library District, Magan Szwarek, Schaumburg Township District Library, Legislators to be announced
3:45 - 4:45 PM
Developing Your Library's Fiscal Plan









This presentation will provide helpful hints and a toolkit for monitoring expenses, developing budgets, conducting audits and securing a long-range fiscal plan for your library. Examples of each will be provided to attendees to modify to meet your library's individual needs. This program is suitable for library trustees and library staff to ensure everyone understands what expenditures are doing to the bottom-line.
Speakers: Donna Ekl, Arlington Heights Memorial Library, Debbie Smart, Arlington Heights Memorial Library, and Karen Long, Cary Area Public Library District