The Library Trustee Forum maintains a continuing education program and information network for library trustees and encourages citizens' use and support of libraries.
---
News
October 5, 2022
The annual tax levy ordinance is the source of 90-95% of your library's revenues. Determining the library district levy seems daunting and, indeed, there are plenty of "devils in the details." But a few simple rules will help Truste…
September 28, 2022
Daily, we are confronted with reminders that the work of public servants and libraries is being undermined and that the freedom to read and learn is under attack. Information professionals and library workers are ideally suited to help combat these c…
September 20, 2022
I hope you will join me for the ILA Annual Conference is taking place on October 18 – 20 in Rosemont. If you register by Sept. 26 (for the entire conference or for Trustee Day) you will save $50! Top Ten Reasons for Library Trustees to Attend t…
---
Events
Jan

5

2023

Thursday, Jan 5, 2023 7:00pm–8:30pm

Jun

8

2023

Thursday, Jun 8, 2023 7:00pm–8:30pm

Aug

10

2023

Thursday, Aug 10, 2023 7:00pm–8:30pm
Fill out the form below if you're interested in joining an ILA Forum.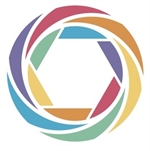 The ILA Library Trustee Forum newsletter, The Trusty Trustee, serves as a resource for the ILA trustee community (members and non-members) by providing the latest education, information, and news to help trustees successfully perform their duties. Sign up for the newsletter here. 
Trustee Forum Information
Information for Library Trustees
---
Officers
Forum Leadership
---