Maintains a continuing education program and information network for library trustees and encourages citizens' use and support of libraries.
---
News
May 1, 2020
With the cancellation of the 2020 Trustee Workshop in Oakbrook, the Library Trustee Forum converted its in-person program to a free webinar -- Plan – Implement – Communicate:  Building Strategic Planning and Storytelling Capacit…
September 19, 2019
It is with a heavy heart that we announce the passing of one of our members, Rose E. Mosley.  A resolution for Rose, written by Peggy Danhof, is available to read here.
August 19, 2019
Join us for a full day of programming just for you at the 2019 ILA Annual Conference! Trustee Day will be held from 8:00 a.m. - 4:00 p.m. on Thursday, October 24 at the Tinley Park Convention Center.   The day will begin with a co…
---
Events
Aug

15

2020

Saturday, Aug 15, 2020 10:00am–12:00pm

Via Zoom

Nov

21

2020

Saturday, Nov 21, 2020 10:00am–12:00pm

Via Zoom

Jan

16

2021

Saturday, Jan 16, 2021 10:00am–12:00pm

Via Zoom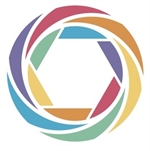 The ILA Library Trustee Forum newsletter, The Trusty Trustee, serves as a resource for the ILA trustee community (members and non-members) by providing the latest education, information, and news to help trustees successfully perform their duties. 
Sign up for the newsletter here.
---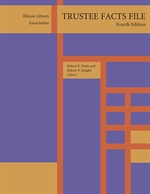 The fourth edition of the Trustee Facts File is meant to provide a broad overview of the duties, responsibilities, and tasks of the public library trustee. Available via Amazon, Barnes & Noble, and Apple sites for download to Kindle, Nook, and iPad.
---
This useful resource contains information on annexation, charitable giving, fee calculation, ordinances, grant planning, and more. This material was published on CD-ROM, and was made possible by grant funding provided by The Illinois State Library, a division of the Office of the Secretary of State using federal LSTA funding.
---
Trustee Forum Reports
---
Other Trustee Information
---
Forum Leadership
---