Maintains a continuing education program and information network for library trustees and encourages citizens' use and support of libraries.
---
News
September 19, 2019
It is with a heavy heart that we announce the passing of one of our members, Rose E. Mosley.  A resolution for Rose, written by Peggy Danhof, is available to read here.
August 19, 2019
Join us for a full day of programming just for you at the 2019 ILA Annual Conference! Trustee Day will be held from 8:00 a.m. - 4:00 p.m. on Thursday, October 24 at the Tinley Park Convention Center.   The day will begin with a co…
July 16, 2019
Debbie Smart, President of the Board of Library Trustees at the Arlington Heights Memorial Library, is the 2019 Illinois Library Association (ILA) Trustee of the Year Award Recipient. This annual citation is awarded to a public library trustee for ac…
---
Events
May

30

2020

Saturday, May 30, 2020 10:00am–12:00pm

Fountaindale Public Library District, 300 W Briarcliff Rd., Bolingbrook, IL 60440

Aug

15

2020

Saturday, Aug 15, 2020 10:00am–12:00pm

Bartlett Public Library District, 800 S. Bartlett Rd., Bartlett, IL 60103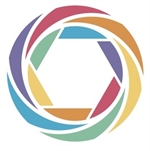 The ILA Library Trustee Forum newsletter, The Trusty Trustee, serves as a resource for the ILA trustee community (members and non-members) by providing the latest education, information, and news to help trustees successfully perform their duties. 
Sign up for the newsletter here.
---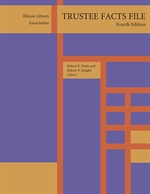 The fourth edition of the Trustee Facts File is meant to provide a broad overview of the duties, responsibilities, and tasks of the public library trustee. Available via Amazon, Barnes & Noble, and Apple sites for download to Kindle, Nook, and iPad.
---
This useful resource contains information on annexation, charitable giving, fee calculation, ordinances, grant planning, and more. This material was published on CD-ROM, and was made possible by grant funding provided by The Illinois State Library, a division of the Office of the Secretary of State using federal LSTA funding.
---
Trustee Forum Reports
---
Other Trustee Information
---
Forum Leadership
---