Maintains a continuing education program and information network for library trustees and encourages citizens' use and support of libraries.
---
News
May 27, 2021
In spite of every challenge presented within the last 14 months we continued to work to serve and provide needed resources and services to library patrons. As we begin to rebound, redefine, and reimagine the future the Library Trustee Forum stands re…
August 20, 2020
Dr. Ronald Rodgers, Treasurer of the Board of Library Trustees at the Wilmette Public Library, is the 2020 Illinois Library Association (ILA) Trustee of the Year Award Recipient. This annual citation is awarded to a public library trustee for achieve…
August 20, 2020
The 2020 ILA Virtual Annual Conference will be held October 20-22. This year's conference will look different, but we still have a strong schedule of programming for our Trustee attendees. The programs listed below are suggested for Trustees, bu…
---
Events
Aug

21

2021

Saturday, Aug 21, 2021 10:00am–12:00pm

Ela Area Public Library and Zoom Meeting, 275 Mohawk Trail, Lake Zurich, IL 60047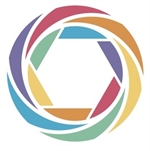 The ILA Library Trustee Forum newsletter, The Trusty Trustee, serves as a resource for the ILA trustee community (members and non-members) by providing the latest education, information, and news to help trustees successfully perform their duties. 
Sign up for the newsletter here. 
---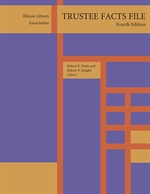 The fourth edition of the Trustee Facts File is meant to provide a broad overview of the duties, responsibilities, and tasks of the public library trustee. Available via Amazon, Barnes & Noble, and Apple sites for download to Kindle, Nook, and iPad.
---
This useful resource contains information on annexation, charitable giving, fee calculation, ordinances, grant planning, and more. This material was published on CD-ROM, and was made possible by grant funding provided by The Illinois State Library, a division of the Office of the Secretary of State using federal LSTA funding.
---
 An archive of forum report forms submitted to the ILA Executive Board
---
Other Trustee Information
---
Forum Leadership
---