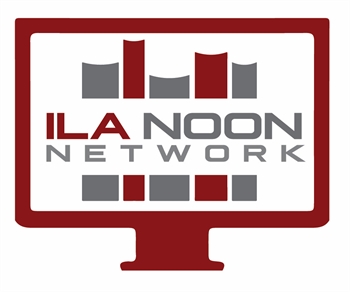 The ILA Noon Network is a learning resource for Illinois library professionals. The ILA Noon Network is a series of afternoon micro-learning webinars on a variety of topics designed to assist Illinois library professionals in meeting their professional development objectives.
Webinars are thirty minutes to an hour and include a question and answer session. Webinars are held on Mondays and Wednesdays at noon throughout the year (webinars are not held in October and December). If you have an idea for a future webinar or would like to present please email Tamara Jenkins at tjenkins@ila.org.
All ILA Noon Network webinars are free. ILA personal members can access recordings of webinars in the Noon Network Archive 1-3 days after the live event. Registration for all live webinars is limited to Illinois libraries. 
---
Upcoming Noon Network Webinars
Our Community, Our Creativity - April 19, 2023
Intellectual Freedom Trends - April 24, 2023
Illinois' Readers' Choice: Rebecca Caudill Young Readers' Book Award - April 26, 2023
Gimme Three Feet - May 10, 2023
Career Pathway Talk Series Webinars -  May 17, 2023