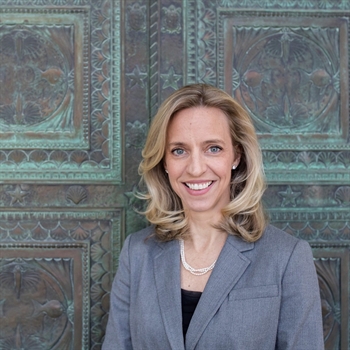 Bridget C. Coughlin
Keynote Speaker
Tuesday, October 22

Bridget C. Coughlin, Ph.D., was appointed President and Chief Executive Officer of Shedd Aquarium in 2016. Under her leadership, 1.9 million aquarium guests each year enjoy innovative experiences that are focused on Shedd's Mission of compassion, curiosity and conservation for the aquatic animal world.  A relentless advocate for access in all ways, Dr. Coughlin commits the organization to offering tens of millions of dollars in free admission each year; champions varied learning styles and approaches; and is a voice for real diversity, equity and inclusion practices in the business world.
A nature lover and scientist at heart, Dr. Coughlin is passionate about animal life in oceans, rivers and lakes and her commitment to learning and conservation extends well beyond the walls of Shedd Aquarium. She has connected families and community members to Shedd's aquatic life on the Great Lakes, in neighborhoods across the city and in the digital world with urban outposts and immersive virtual learning experiences.  

A Colorado native, Dr. Coughlin holds a Bachelor of Arts degree from Knox College, a doctorate in biochemistry from the University of Iowa and an executive scholar certificate in finance from the Kellogg School of Management at Northwestern University. She enjoys outdoor activities, sports of all kinds, theater, board games, and most of all spending time with her husband and three sons. Follow her on Twitter and Instagram at @sheddaquaceo.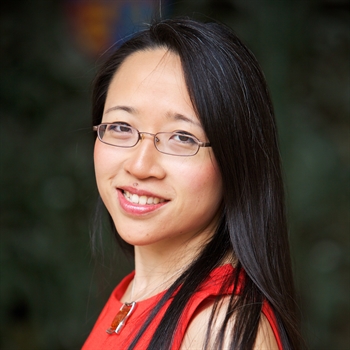 Eugenia Cheng
President's Program
Wednesday, October 23
Eugenia Cheng is a mathematician and concert pianist. She is Scientist In Residence at the School of the Art Institute of Chicago and won tenure at the University of Sheffield, UK. She has previously taught at the universities of Cambridge, Chicago and Nice and holds a PhD in pure mathematics from the University of Cambridge. Alongside her research in Category Theory and undergraduate teaching her aim is to rid the world of "math phobia." 

Eugenia was an early pioneer of math on YouTube and her videos have been viewed around 15 million times to date. She has also assisted with mathematics in elementary, middle, and high schools for 20 years. Her first popular math book How to Bake Pi was featured on the Late Show with Stephen Colbert, and Beyond Infinity was shortlisted for the Royal Society Science Book Prize 2017. She also writes the Everyday Math column for the Wall Street Journal, and recently completely her first mathematical art commission, for Hotel EMC2 in Chicago. She is the founder of the Liederstube, an intimate oasis for art song based in Chicago. Her latest book, The Art of Logic in an Illogical World was released in July of 2018.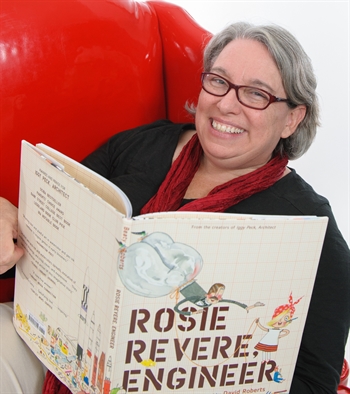 Andrea Beaty
Youth Services Forum Author Breakfast
Wednesday, October 23
Andrea Beaty is the author of Iggy Peck, Architect; Rosie Revere, Engineer; and Ada Twist, Scientist; among other children's titles. She is an advocate for STEM and her books have been read around the globe and in space on board the International Space Station. For all things Questioneers, visit questioneers.com.