Registration Rates & Deadlines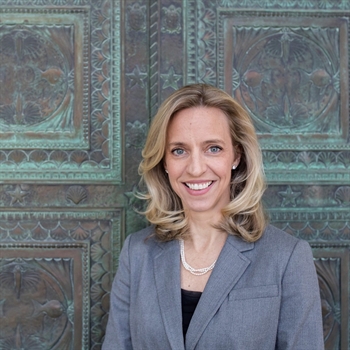 Bridget C. Coughlin
Keynote Speaker
Tuesday, October 22
9:00 - 10:30 a.m.
Bridget C. Coughlin, Ph.D., was appointed President and Chief Executive Officer of Shedd Aquarium in 2016. Under her leadership, 1.9 million aquarium guests each year enjoy innovative experiences that are focused on Shedd's Mission of compassion, curiosity and conservation for the aquatic animal world.  A relentless advocate for access in all ways, Dr. Coughlin commits the organization to offering tens of millions of dollars in free admission each year; champions varied learning styles and approaches; and is a voice for real diversity, equity and inclusion practices in the business world.
A nature lover and scientist at heart, Dr. Coughlin is passionate about animal life in oceans, rivers and lakes and her commitment to learning and conservation extends well beyond the walls of Shedd Aquarium. She has connected families and community members to Shedd's aquatic life on the Great Lakes, in neighborhoods across the city and in the digital world with urban outposts and immersive virtual learning experiences.  

A Colorado native, Dr. Coughlin holds a Bachelor of Arts degree from Knox College, a doctorate in biochemistry from the University of Iowa and an executive scholar certificate in finance from the Kellogg School of Management at Northwestern University. She enjoys outdoor activities, sports of all kinds, theater, board games, and most of all spending time with her husband and three sons. Follow her on Twitter and Instagram at @sheddaquaceo.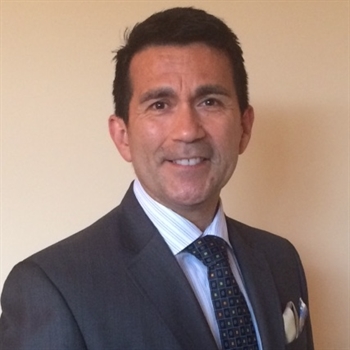 Mark A. Puente 
Judging or Joining? Conscious Actions for Inclusion
Tuesday, October 22
1:30 - 3:45 p.m.
Mark A. Puente is the Director of Diversity and Leadership Programs at the Association of Research Libraries (ARL), a position he's held since March of 2009. In this capacity, Puente directs all aspects of the Association's diversity, equity, inclusion, and leadership development programs, and serves as the ARL staff liaison to the ARL Committee on Diversity, Equity, and Inclusion. Puente designs and administers numerous programs that seek to recruit people of color into careers in academic and research libraries and archives. Puente directs or serves on the faculty or on advisory groups to numerous leadership development programs such as the ARL Leadership Fellows Program, the Association of Academic Health Sciences Libraries' Leadership Fellows Program, the Archives Leadership Institute, and the Southeastern Museum Conference Leadership Institute. A frequent clinician, speaker, facilitator, and writer, Puente also works with numerous organizations (i.e. library, archive, museum, K-12 education) on issues of racial equity, diversity recruitment and retention, organizational climate, strategies for accelerating change in organizational culture, inclusion in the workplace, strategic planning, and numerous other topics.  Puente has worked extensively with organizations and institutions across the United States and Canada and has presented internationally.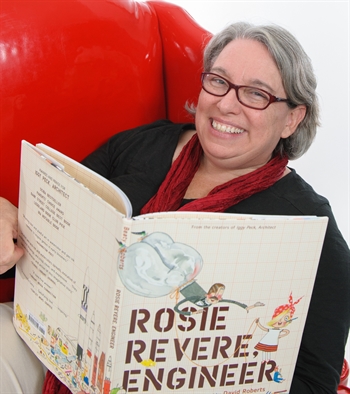 Andrea Beaty
Youth Services Forum Author Breakfast
Wednesday, October 23
8:00 - 10:00 a.m.
Andrea Beaty is the author of Iggy Peck, Architect; Rosie Revere, Engineer; and Ada Twist, Scientist; among other children's titles. She is an advocate for STEM and her books have been read around the globe and in space on board the International Space Station. For all things Questioneers, visit questioneers.com.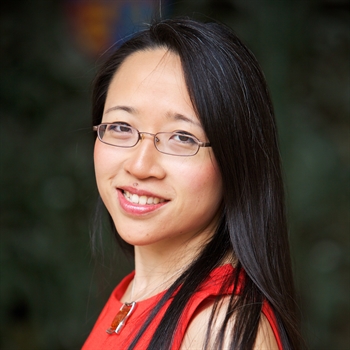 Eugenia Cheng
President's Program
Wednesday, October 23
11:00 a.m. - Noon
Eugenia Cheng is a mathematician and concert pianist. She is Scientist In Residence at the School of the Art Institute of Chicago and won tenure at the University of Sheffield, UK. She has previously taught at the universities of Cambridge, Chicago and Nice and holds a PhD in pure mathematics from the University of Cambridge. Alongside her research in Category Theory and undergraduate teaching her aim is to rid the world of "math phobia." 

Eugenia was an early pioneer of math on YouTube and her videos have been viewed around 15 million times to date. She has also assisted with mathematics in elementary, middle, and high schools for 20 years. Her first popular math book How to Bake Pi was featured on the Late Show with Stephen Colbert, and Beyond Infinity was shortlisted for the Royal Society Science Book Prize 2017. She also writes the Everyday Math column for the Wall Street Journal, and recently completely her first mathematical art commission, for Hotel EMC2 in Chicago. She is the founder of the Liederstube, an intimate oasis for art song based in Chicago. Her latest book, The Art of Logic in an Illogical World was released in July of 2018.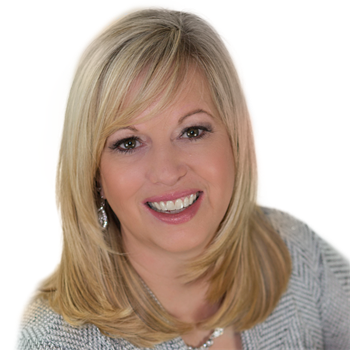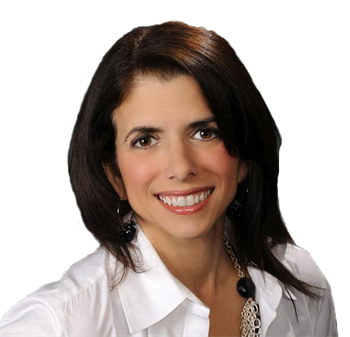 Victoria Cook & Andrea Herran
Public Library Forum Luncheon
Wednesday, October 23
Noon - 1:30 p.m.
A popular author, speaker, consultant and coach, Victoria Cook is an expert on guilt-free success. She is director of The Center for Guilt-Free Success, an official instructor for the DIY Marketing Center, and co-author of the book Plans to Prosper: Strategies, Systems & Tools for Small Business Marketing Success. She provides fast-paced practical how-to information delivered with a dose of motivation. Victoria partnered with several Chicagoland libraries to plan and draft their strategic plans for future growth and success and train their teams.


Andrea Herran is the Founder and Principal of Focus HR Consulting. Andrea developed a passion for Human Resources and Leadership from the beginning of her career. One thing she noticed about working with people is you see the good, bad and the ugly from managers and employees. Overcoming the bad and ugly was a challenge she would take on and learning from the good and great made a lasting impression on Andrea. She brings those learning to her clients and team each day. She has experience in the following industries: hotels, restaurants, advertising, professional services, libraries, logistics, technology and manufacturing. She is also bilingual in Spanish.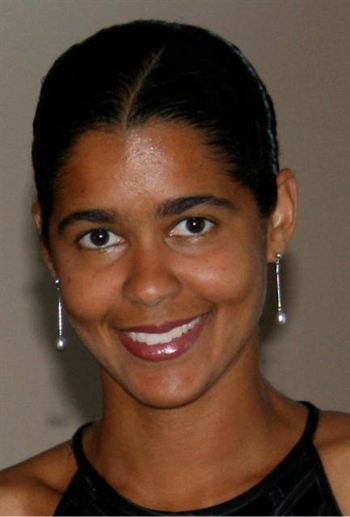 Corrie Wallace
DiversiTEA
Wednesday, October 23
3:00 - 4:00 p.m.
Corrie Wallace is a multilingual anti-oppression educator and consultant dedicated to building collaborative partnerships that enrich the lives of marginalized people through community outreach locally and internationally. She was founding director of the Niles Township Schools' ELL Parent Center helping adults learn how to navigate U.S. schools and the township's first Equity Director. Corrie is a PEG Affiliate who co-facilitates Beyond Diversity seminars. She trained with the People's Institute for Survival and Beyond which has been providing Undoing Racism workshops since 1980. Corrie is a founding member of the Illinois Coalition of Educational Equity Leaders and she's the Chicagoland SEED (Seeking Educational Equity and Diversity) Coordinator. Corrie was a member of the 3rd delegation of Seattle-Limbe's Sister City Association which delivered sustainable feminine hygiene kits that enable girls in Cameroon, Africa to stay in school while on their periods, as well as teaching about reproductive health and African-American history. Corrie has a BA in Women's Studies and Spanish from the University of Michigan and an MA in Educational Leadership from Western Michigan University. She loves to travel, read and enjoy good food. Corrie lives in Evanston with her husband and three children.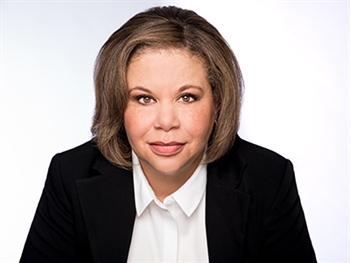 Tracy Clark
Flip the Readers' Advisory Script: Think Like a Reader
Thursday, October 24
9:00 - 10:00 a.m.
Tracy Clark, author of the Cass Raines PI series, lives in Chicago. She is a member of Sisters in Crime Chicagoland, PI Writers of America, International Thriller Writers and Mystery Writers of America-Midwest. Her debut novel Broken Places earned a starred review from Publishers Weekly, was named Best New PI of 2018 by CrimeReads, and was listed as one of Library Journal's Best Books of 2018, in the Crime Fiction category. Broken Places was also short-listed in the mystery category on the American Library Association's 2019 Reading List and was nominated for a 2018 Lefty Award for Best Debut Novel. Book two in her Chicago series, Borrowed Time, released last May. The third entry in the series, What You Don't See, releases May 2020. You can visit Tracy on Twitter, Facebook or go to her author website at tracyclarkbooks.com.