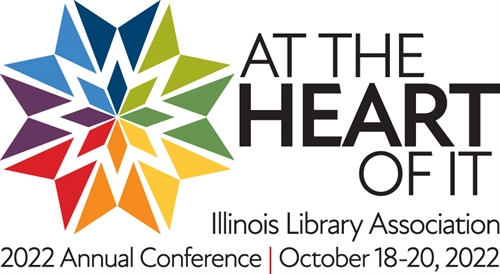 Exhibits: October 19-20, 2022
In 2022, we will convene in Rosemont, Illinois, for the first in-person ILA Annual Conference in over two years. This year's theme — At the Heart of It — focuses on what brings us together and how we can remove barriers to collaboration. Held at the Stephens Convention Center, October 18-20, the conference is your best opportunity to reach libraries of all types across the state. 
Illinois has one of the most extensive systems of libraries in the country; more than 3,800 libraries are located in the state. This year's conference will be the third-largest state library exposition in the nation — and the largest in the Midwest — representing librarians from the state's public, academic, school, and special libraries. It offers an unparalleled opportunity to reach decision-makers from across the state.  

COVID-19 Safety Measures
The Illinois Library Association is working closely with the Stephens Convention Center to follow state and local safety measures and provide the safest environment for conference participants. Participants at the Annual Conference – attendees, speakers, exhibitors, and staff – will be required to wear masks. Proof of full vaccination or a negative COVID-19 PCR or Rapid test result within 72 hours of the first day of the event will still be required. Please note: At home test results will not be accepted. Only negative test results from a doctor, pharmacy, or testing site will be accepted. Participants will also be required to submit an acknowledgement of personal responsibility after registration.
Due to the changing nature of the pandemic, attendance requirements may change prior to the event. ILA will continue to monitor the situation. ILA is committed to alerting all participants of any changes, but please continue to visit this page for the latest information. For more information, please visit our COVID-19 Information page, which will be updated as needed.
Statement of Appropriate Conduct
The Illinois Library Association (ILA) holds an annual conference to enable its members to receive continuing education, build professional networks, and discover new products and services for professional use; and hosts a number of additional continuing education opportunities and events. To provide all participants—members and other attendees, speakers, exhibitors, staff, and volunteers—the opportunity to benefit from these events, ILA is committed to providing a harassment-free environment for everyone, regardless of gender, sexual orientation, gender identity, gender expression, disability, physical appearance, race, ethnicity, religion, or other individual or group identity.
Exhibits Prospectus - Complete information on everything available for exhibitors

Expo Hall Floor Plan - View the 2022 ILA floor plan.
Exhibitor Search/List - See which companies are already exhibiting.
Booth Reservation - We have an array of booth locations and sizes for showcasing every kind of library product and solution. Reserve your booth today! 
Renewal Rate*: $1,450 per 10' x 10' booth
Standard  Rate: $1,550 per 10' x 10' booth
Open Corners: There is a $100 charge per each open corner
*  Only companies who reserved booths during the official renewal program and whose deposit is received by Friday, June 3, 2022 are eligible to receive the renewal rate.
ILA Associate Members receive a 10% discount of the price per square footage of the booth and $100 off the attendee mailing list (total of up to $230 in savings). Annual Associate Membership dues are only $200. 

Not sure if your company is a member? Check our online Associate Member Directory. Email tina@ila.org for more information or to join. Click here for more information and additional benefits of membership.
Exhibitor Console -

 
for registered exhibitors
Exposition Schedule
Exposition Hours
Installation Hours
Dismantling Hours

Wednesday, October 19
Noon - 5:00 p.m.

Thursday, October 20
9:00 a.m. - 2:00 p.m.

Tuesday, October 18
9:00 a.m. - 5:00 p.m.

Wednesday, October 19
8:00 - 11:00 a.m.
Thursday, October 20
2:00 - 6:00 p.m.
Wednesday, October 19, 

No-Conflict Hours

Thursday, October 20, 

No-Conflict Hours
Exhibits Opening Buffet Lunch
Noon - 1:30 p.m.

Exhibits Afternoon Snack Break
4:00 - 5:00 p.m.

Exhibits Morning Coffee Break
10:00 - 11:00 a.m.


Exhibits Closing Buffet Lunch
Noon - 1:30 p.m.
Reserve your exhibit space/questions:
Carmen Guerrero

ILA Exhibit Manager

(312)265-9668

cguerrero@corcexpo.com

Register your exhibitors for the booth/questions:

Tina Koleva 

ILA Member Services Manager

(224) 698-1728

tina@ila.org
#ILAAC22
Leadership Partners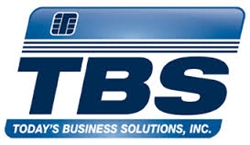 Platinum Partners







Gold Partners













Silver Partners