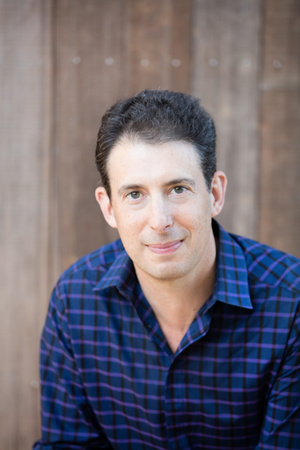 Keynote presented by Eric Klinenberg
Tuesday, October 20, 12:00 - 1:30 p.m.
Eric Klinenberg is Helen Gould Shepard Professor of Social Science and Director of the Institute for Public Knowledge at New York University. He is the author of Palaces for the People: How Social Infrastructure Can Help Fight Inequality, Polarization, and the Decline of Civic Life (Crown, 2018), Going Solo: The Extraordinary Rise and Surprising Appeal of Living Alone (The Penguin Press, 2012), Fighting for Air: The Battle to Control America's Media (Metropolitan Books, 2007), and Heat Wave: A Social Autopsy of Disaster in Chicago (University of Chicago Press, 2002), as well as the editor of Cultural Production in a Digital Age, co-editor of Antidemocracy in America (Columbia University Press, 2019), and co-author, with Aziz Ansari, of the New York Times #1 bestseller Modern Romance (The Penguin Press, 2015). His scholarly work has been published in journals including the American Sociological Review, Theory and Society, and Ethnography, and he has contributed to The New Yorker, The New York Times Magazine, Rolling Stone, and This American Life.


President's Program Presented by LaShawnda Crowe Storm and Phyllis Viola Boyd
Wednesday, October 21, 12:30 - 1:30 p.m.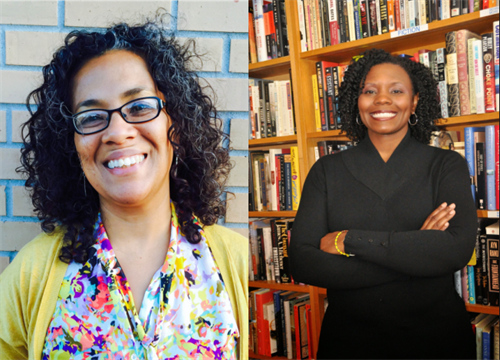 Phyllis Viola Boyd, is an artist and urban strategist, and LaShawnda Crowe Storm, is a community-based artist, community organizer and urban farmer. They are both community activists and social entrepreneurs, working to find creative solutions for the most pressing concerns in many of our communities. Their work is grounded within the context of arts-based community development, trauma-informed community building, healing historical harms, and other methodologies to guide how we work in community in order to do no harm. 
Phyllis Viola Boyd serves as the Executive Director of Groundwork Indy, a non-profit organization that employs youth to work on community-based projects that equitably enhance environmental, economic, and social well-being. Phyllis holds a Bachelor of Arts in Biology from Indiana University in Bloomington and is a two-time alumna of The University of Texas at Austin where she received her Masters of Arts in Botany in 1997 and her Masters of Landscape Architecture in 2006.
LaShawnda Crowe Storm is a mixed-media artist, activist, community builder, and occasionally an urban farmer. In her spare time, she is the Community Engagement Director for Spirit & Place, at Indiana University-Purdue University, which utilizes the arts, humanities and religion as a catalyst for civic engagement, critical community dialogue, collaboration and experimentation. Whether she is making artwork or sowing seeds, Crowe Storm uses her creative power as a vehicle for dialogue, social change and community healing.  As the Community Builder and Organizer for the Northwest Area Quality of Life Plan, she worked with residents to translate their vision of community self-determination into an Action Plan with more than 100 community lead efforts in nine core initiatives, including Community Safety and Peacebuilding to Youth Development. Crowe Storm has an M.F.A. from the School of the Art Institute of Chicago and a B.A. in communications and English Literature with a sub-concentration in creative writing from the University of Michigan.


IACRL President's Program Presented by Jon E. Cawthorne
Wednesday, October 21, 3:00 - 4:00 p.m.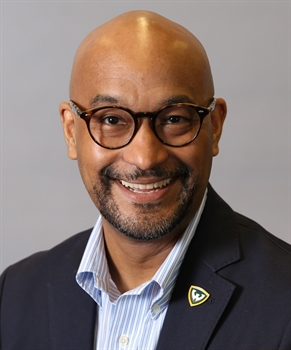 Jon E. Cawthorne is President of the Association of College and Research Libraries (ACRL) He serves as dean of Wayne State University Library System and the School of Information Sciences, a position he has held since 2017. Prior to this, Cawthorne served as dean of libraries at West Virginia University (2014-2017), as associate dean of public services and assessment at Florida State University (2012-2014), and as associate university librarian for Public Services at Boston College (2011-2012). Jon Cawthorne began his library leadership career in Detroit, as director of the Detroit Public Library's flagship branch, where he was later named interim deputy director to lead the entire 24-branch system through an organizational transition. Cawthorne holds a M.L.S. degree from the University of Maryland, and a Ph.D. in managerial leadership in the information professions from Simmons College.
DiversiTEA Presented by James A. Bowey

Wednesday, October 21, 4:15 - 5:15 p.m.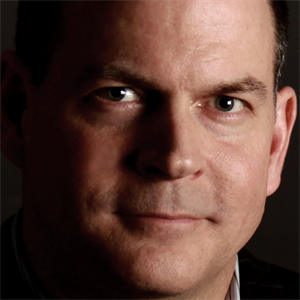 James A. Bowey, MFA, is a Chicago-based documentary artist whose work explores issues of human rights and social connection. He has spent his career covering a wide range of global and national stories from the war in Bosnia to Hurricane Katrina. His photography and writing have been featured in The New York Times, Time Magazine, the Associated Press, as well as in numerous exhibitions. Building on his career as an international photojournalist, editor and professor of art and media, Bowey creates what he calls "interactivations" that combine documentary storytelling, visual art and live programs in an art form that promotes empathy and bridges social divisions. His current projects about refugees and race in America have been presented in dozens of libraries around the country.