Amy Tureen


TBS Opening General Session
Tuesday, October 18


9:00 – 10:30 a.m.

Amy Tureen is the Head, Library Liaison Program at the University of Nevada, Las Vegas. In this role she works collaboratively with multiple stakeholders to establish, expand, and support initiatives that support student learning, research production, and the adoption of open educational resources and low-cost textbooks. She leads a team of thirteen faculty and staff members who provide extensive liaison services and manage two on-campus specialty branch libraries. In past library positions Amy has worked in circulation, ILL, collection development, space management, co-curricular programming, reference, and as a liaison to multiple subjects in the arts, humanities, and theology.

 

Amy holds a BA (Honors) in English from Scripps College, an MA in Gender and Cultural Studies from Simmons University (then College), and a MLIS from Drexel University's iSchool. Currently Amy is pursuing an EdD from the University of La Verne. Her dissertation will focus on stress levels and stress abatement techniques of academic library leaders.

 

Amy's research and general interests include wellness, leadership, diversity, and building anti-racist collections. She also has developed an increasing interest in the development of culturally responsive OER textbooks. Her most recent book, co-edited with Acadia University's Cynthia Alexander, will be published by IGI in July 2022. It is titled Leadership Wellness and Mental Health Concerns in Higher Education. Amy believes that managers have an integral role in creating healthy and humane workplaces for both themselves and employees.

Angela Dominguez


Youth Services Forum Author Breakfast
Wednesday, October 19


8:00 – 10:00 a.m.

Angela Dominguez is the author and illustrator of several books for children and a two-time Pura Belpré Illustration Honoree. She is also an illustrator for iREAD 2023 – Find Your Voice! Her debut middle grade novel, Stella Díaz Has Something To Say, was a New York Public Library and a Chicago Public Library pick for Best Books for Kids, a Sid Fleischman Award winner, and an ALA Notable. She recently illustrated the New York Times Bestseller, Just Help! How to Build a Better World, written by Sonia Sotomayor. When Angela is not in her studio or visiting schools, she teaches at the Academy of Art University, which honored her with their Distinguished Alumni Award in 2013.




Angela was born in Mexico City and grew up in Texas. She now resides on the east coast with her boyfriend, Kyle, and their petite dog, Petunia. Angela is a proud member of SCBWI, and PEN America. As a child, she loved reading books and making a mess creating pictures. She's delighted to still be doing both.

 

Anthony Dunbar
IACRL Luncheon 
Wednesday, October 19


12:00 – 1:30 p.m.

Dr. Anthony Dunbar is Assistant Professor in the Dominican University School of Information Studies (SOIS). He is also an equity, inclusion, and justice (EIJ) thought leader and serves as the SOIS EIJ Coordinator. Tony's research builds on the racial and social justice frameworks of Critical Race Theory (CRT). His current efforts focus on developing curricula, scholarship, and activism to expand the CRT framework into a platform specific for Information Studies: Critical Race Information Theory (CRIT).




He is currently a member of the American Library Association's Diversity Research Grant Committee, a 2022 co-convener for the Association of Library and Information Studies Educator's Innovative Pedagogy Special Interest Group, and is the DU member board representative for the Black Metropolis Research Consortium (BMRC). Dr. Dunbar recently authored a section introduction in the open access edited work, Knowledge Justice: Disrupting Library and Information Studies Through Critical Race Theory. Tony is also the first scholar to publish a CRT article in a peer-reviewed Information Studies journal.

 

Elaina Norlin
DiversiTEA
Wednesday, October 19
3:00 - 4:00 p.m.

Elaina Norlin is the Professional Development DEI Coordinator for the Association of Southeastern Research Libraries. She is an accomplished teacher, technology and leadership development trainer, and writer with extensive leadership experience and a flair for public relations, organizational development, marketing and persuasion and communications. Author of two books, she has delivered over 80 workshops, training sessions, presentations, and institutes both nationally and internationally on marketing, web usability design, facilitation, strategic influence, and conflict management. Self-motivated and results oriented, she is well known for her ability to juggle many projects at once.
#ILAAC22
Leadership Partners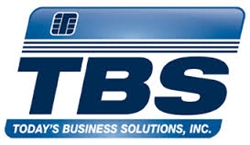 Platinum Partners







Gold Partners




Silver Partners