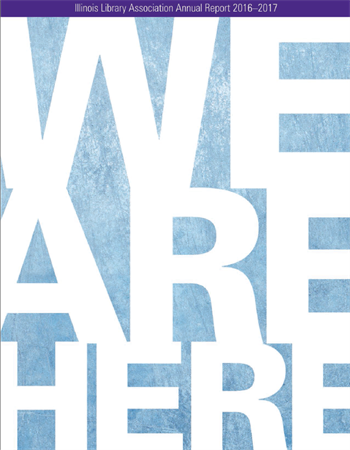 We Are Here
Dear ILA Members and Friends,
As I look over my remarks from the October 2016 ILA Annual Conference, I see that while my hopes and dreams for Illinois libraries haven't changed, things are not exactly the same as they were. There has been success, some marginal, some expected, but my pride in the work libraries have done in this past year is immense. Libraries took the challenges handed them by the state and continued to serve patrons, providing programs and connecting our communities; we increased our efforts and proved our value. There are issues that still need our attention, and I have every confidence that you will use every opportunity and rise to any challenge; you've proven that time and again.
The other source of continuing pride in our profession stems from the reaction of libraries to threats posed to individual freedom. In addition to our conference last fall, there was another event, a national election that proved to create a sense of unbalance. In the wake of that election, many of our patrons wondered where they belonged in communities in which they previously had felt welcomed. Libraries throughout Illinois and around the country rallied with a message of inclusion, making it clear that there was one place that remained open and welcoming to all, full of tools and information that foster and contribute to learning and understanding.
The theme of this year's annual report, We Are Here, echoes those sentiments. Just as libraries are here for their patrons, the Illinois Library Association is here for you and its members. We have a strong and vibrant association, but it needs your leadership and participation to continue to shine. As most of you know, we are facing a major change in the coming year with the departure of longtime ILA Executive Director Bob Doyle. He has been such a part of our success, a colleague and mentor to so many of us. While it's hard to imagine ILA without Bob at the helm, he has built a strong foundation on which we can continue to share our goals and mission. I thank you all for your contributions to Illinois Libraries. I believe our path is clear, and the future is ours.
Sincerely,
Pattie Piotrowski, University of Illinois Springfield
ILA President, 2016–2017
---
Past Annual Reports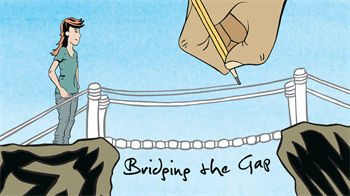 2015-2016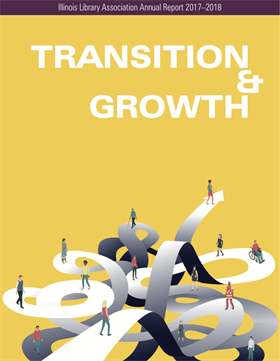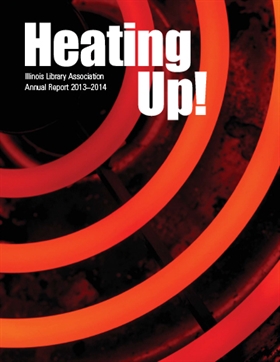 2014-2015                                                                 2013-2014