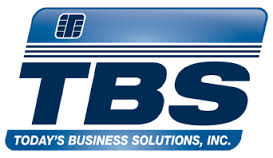 Presented by the Illinois Library Association and Today's Business Solutions Inc.
Not sure how to get started with your nomination?
Click here to download award nomination guidelines and requirements.
Review the Criteria and Eligibility below. 
Purpose
This award recognizes a librarian's distinguished service and leadership in Illinois libraries. Generally, the librarian so honored will have made an impact locally, statewide, and nationally. However, if an individual's service is unusually outstanding on one level, then the nomination can rest on that area alone. Librarians so honored will have demonstrated a commitment to libraries, and especially Illinois libraries, which can serve as a model for others in the profession.
Eligibility
The eligible librarian is any professional staff member of an Illinois library. The recipient must be a personal ILA member or be employed at an institution that is an ILA member.
Criteria
The nominee's contribution(s) to outstanding library service may take the form of:
active membership and/or role in ILA, as evidenced by attendance at conference and workshops, participation on ILA committees or forums, or other support of the association;
positive contributions to the library field, such as research, publications, innovative program development, etc.; and
outstanding work on a particular aspect of library service in the home library of the nominee, e.g., grant award, successful referendum for tax or bonds for library construction, outstanding public relations program, etc.
list of references
The written nomination statement should support two or more of the applicable criteria. Attach any supporting documentation. Please include a list of references, rather than additional letters of support. 
One or more awards may be presented.
Award Winners
The recipient will receive a certificate and a $500 financial award.
Please note that monetary award amounts are subject to change without notice and are contingent upon sponsor funding supplied at the time the award is presented.
Nomination Deadline
June 2
Nomination Submissions
The nominator's statement of support should address all criteria under the individual awards as outlined. Nominator must submit the nomination form and attach all support statements, letters, and documentation, etc. required by the award's criteria.
If a group, department, or organization is chosen as the award winner, the individual members of the group will be collectively recognized. If more than one individual nominates the same person, only one nominator will be invited to attend the Award Ceremony. ILA must receive all nominations by May 15.
---
Previous Librarian of the Year Award winners
?         Camille Radmacher
?         Mary Radmacher
?         Alex Ladenson
?         Alphonse Trezza
?         Peter Bury
?         Lester Stoffel
?         Frank Dempsey
1974    Julius "Jack" R. Chitwood
1975    Harold J. Rath
1976    Ruth Gregory
1977    Edna Holland
1978    Robert McClarren
1979    Alice Lohrer
1980    Ray Howser
1981    no award
1982    Kay Gesterfield
1983    ?
1984    Melvin George
1985    Irma Bostian
1986    Alexander W. Todd
1987    Herbert Goldhor
1988    Joan Roeder
1989    Alice (Betty) McKinley
1990    Marlene Deuel
1991    Bridget Lamont
1992    Valerie Wilford
1993    Beth Mueller
1994    Fred M. Peterson
1995    Jane B. Shaw
1996    James Ubel
1997    no award
1998    Michael J. Madden
1999    Sarah Ann Long
2000    Frederick Schlipf
2001    Marilyn Boria
2002    Ruth E. Faklis
2003    Carolyn A. Anthony
2004    Kathleen M. Balcom
2005    James B. Casey
2006    Anne B. Craig
2007    Mary A. Dempsey
2008    Sharon Ruda
2009    Robert W. McKay
2010    Anne M. Hughes
2011    Su Erickson
2012    Sally Decker Smith
2013    Carole A. Medal
2014    Stephen Bero
2015    Amanda McKay
2016    Tina Hubert
2017    Diana Brawley Sussman
2018    Betsy Adamowski
2019    Brian Shepard
2020    Roberta Koscielski 
2021    Kate Hall 
2022   Rhonda Jenkins