Trustee Day Schedule • ILA Annual Conference
Thursday, October 12, 2017 • Tinley Park Convention Center



8:30 - 9:00 a.m.
Trustee Continental Breakfast
Library Trustees begin their day with a light breakfast. The breakfast will be held in the same room as the 9:00 a.m. Trustee Keynote.
Sponsored by Ancel Glink

9:00 - 10:00 a.m.
Trustee Day Keynote: I'm A Library Trustee, And My Role Is...?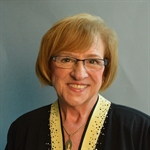 Becoming a board member is much like becoming a parent. In both situations, it is assumed that if you know how to become one, you know how to be a good one. Not true in either situation! This presentation will focus on developing a better understanding of the power of a Library Trustee, the role of the Board, being a part of the Library Leadership Team, and understanding the board-staff relationship.
Speaker: Nancy Sylvester, Sylvester Enterprises, Inc.
Sponsored by Pathmann Construction Management
10:15 - 11:15 a.m.
Who's Afraid of Robert's Rules?
Who says parliamentary procedure has to be scary or boring? This workshop will help make parliamentary procedure understandable and useful to you. Nancy will cover quorum, agenda, steps in processing a motion, the concept of precedence of motions, the script of a motion, the meaning of votes, and basic characteristics of a motion. After this workshop the attendee will not only have a better understanding of parliamentary procedure, but will have the knowledge and skills to help run, or assist others in running, an effective meeting.
Speaker: Nancy Sylvester, Sylvester Enterprises, Inc.
Advocacy From the Top: Spring Your Board to Action
This presentation will help directors engage with, persuade, and motivate trustees to become advocates for the libraries they serve. Drawing on their years of experience both serving on and working with library boards, the presenters bring a combination of professional advice and practical tips on navigating the relationship between board members and directors. The three-pronged session will cover how directors can better speak the language of boards, how to motivate trustees into active roles as advocates, and practical tips from the presenters' experiences.
Speakers: Sarah Armstrong, Sarah Keister Armstrong & Associates, and John Keister, John Keister & Associates
11:15 a.m. – 12:15 p.m.
Trustee Exhibits Break
12:15 – 1:30 p.m.
Trustee Day Luncheon
All Trustee Day attendees are registered for the networking luncheon. Doors open at Noon.
Sponsored by Klein Thorpe & Jenkins



1:45 - 2:45 p.m.
Does Your Library Board Reflect Your Community? – Strategies for Diversifying Your Boards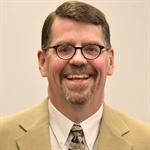 While many of our communities are growing more diverse in a multitude of ways, our governing bodies - Library, Foundation, and Friends Boards - often do not mirror these changes. Starting with big picture strategies for evolving your Library Board to better reflect the community, and leading to more short-term tips for broadening Board recruitment, this session offers a method for diversifying your Board leadership. Additionally, the presentation will look at ways to encourage your current Trustees and Board members to reach out to the community to expand and deepen community perspectives and leadership.
Speaker: Stu Wilson, Library Strategies
Answers to Your FOIA Questions: Revealed!
Transparency in government is more than just a buzz word -- it's the law. In this interactive session, you will learn about the Illinois Freedom of Information Act and how it affects local governments, officials, and employees. The speakers will use a Q&A game-show format to explore questions addressing compliance with FOIA; the legal pitfalls in the use of technology (emails, text messages, and social networking) by local government officials and employees; and how to address, and hopefully avoid, issues that may arise.
Speakers: Erin Pell and Julie Tappendorf, Ancel Glink
3:00 - 4:00 p.m.
Demystifying the Levy - Making the Numbers Add Up
Levies are the foundation of every public library. The vast majority of a library's funding is determined by the levy it passes each year. But the actual levy process is often misunderstood. How does that document we pass each year result in the funding we need? This program will help library directors and trustees fully understand how the levy and appropriation process works and how they can ensure their library captures all of the funds to which it is entitled.
Speakers: Kelly Zabinski, Zabinski Consulting Services, and Alex Todd, Prospect Heights Public Library District
Library Board of Trustees Meetings: Proper Procedures and Compliance with the Open Meetings Act
This program will teach attendees, including newly elected and seasoned library trustees, library directors and staff, proper procedures for complying with the ever-evolving Open Meetings Act. The program will be conducted as a mock library board of trustees meeting. Learn the requirements for posting meeting notices both on the library's website and at the location of the meeting, the level of detail required for regular and special meeting agendas, open and closed session procedures, and electronic attendance requirements. We will also review training requirements for elected officials and employees who may be Open Meetings Act designees under the Act.
Speakers: Carmen Forte Jr., Jason Guisinger, Gregory Smith, and Kathleen Terese, Klein, Thorpe & Jenkins, Ltd.
TALK TABLE: Seeking Diversity: Building a Board That Resembles Your Community
For libraries to remain relevant to the communities they serve, top-level leadership must understand the community's demographic characteristics. It's easy to let candidates self-select, but this risks over-representing of special interests. There's tremendous value in diversifying your board, but many under-represented groups - the disabled, the immigrant, the young - may not even be aware of such opportunities. Boards need to pro-actively recruit trustees who can articulate what the library means to them, and implement such policies. Join this round table conversion, moderated by a seasoned library trustee. 
Moderator: Richard Flint, Lisle Library District