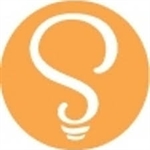 Presented by the ILA Young Adult Services Forum and Sourcebooks this award honors Sharon Ball for her positive impact on young adults and Young Adult Librarians as she served as a consultant for the North Suburban Library System and beyond. She served as an advocate and inspiration to Young Adult Librarians in Illinois for years and brought Young Adult services to the forefront during her career.
Not sure how to get started with your nomination?
Click here to download award nomination guidelines and requirements.
Review the Criteria and Eligibility below. 
Purpose
The purpose of this award is to recognize outstanding service to young adults by a librarian or a library professional serving in the state of Illinois. This annual award is presented to a librarian or a library professional who is currently an ILA member. The recipient will have made an outstanding local contribution in library services to young adults in his/her community by creating and implementing library programs and services that identify and meet needs in their community.
Eligibility
The recipient should be an individual working directly with young adults in a library setting. The nominee must be a personal ILA member or be employed at an institution that is an ILA member. Individuals may nominate themselves or be nominated by others. Members of the Young Adult Services Forum's Awards Committee and Young Adult Services Forum Officers may not nominate an individual for this award.
Criteria
The nomination should consist of the completed ILA nomination form and a written statement. A maximum of three letters of reference may be included. The written statement should include:
Examples of innovative services and dynamic programs and/or services for young adults, grades 6-12, presented by the nominee within the past two years
How such programs and services have benefited the library and/or its community. If it is relevant, please include demographic information about the library and community to help demonstrate impact
How the nominee has advocated for and inspired young adults and/or those who serve them 
Award Winners
The recipient will receive a certificate and a $200 financial award.
Please note that monetary award amounts are subject to change without notice and are contingent upon sponsor funding supplied at the time the award is presented.
Nomination Deadline
May 15
Nomination Submissions
The nominator's statement of support should address all criteria under the individual awards as outlined. Nominator must submit the nomination form and attach all support statements, letters, and documentation, etc. required by the award's criteria. 
If a group, department, or organization is chosen as the award winner, the individual members of the group will be collectively recognized. If more than one individual nominates the same person, only one nominator will be invited to attend the Award Ceremony. ILA must receive all nominations by May 29.
---
Previous Young Adult Library Professional of the Year Award winners
2013   Amy Alessio
2014   Regina Townsend
2015   Heather Booth
2016   Becca Boland
2017   Lynette Pitrack
2018   Elizabeth Lynch
2019   Heather Colby
2020   Laurel Johnson 
2021   Genevieve Stevens 
2022   Allison Riggs