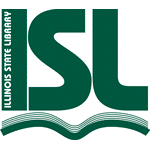 Presented by the ILA Awards Committee and the Illinois State Library in honor of Alexander J. Skrzypek (1905-1976), the first librarian for the blind at the Chicago Public Library. Skrzypek's career in libraries began in 1919 as a part time page and he was named head librarian for the blind in 1952. The award is sponsored by the Illinois State Library.
We are no longer accepting nominations for this award.
Not sure how to get started with your nomination?
Click here to download award nomination guidelines and requirements.
Review the Criteria and Eligibility below. 
Category
The award is given to a person who has made an outstanding contribution to the advancement of library services for the blind or physically disabled in Illinois.
Criteria
The nominee's contribution(s) to advancing library services for the blind and physically disabled may take the form of:
an imaginative innovation in local or statewide services;
a recognized contribution to the Illinois program of service for the disabled;
an innovative public awareness campaign, which stimulated growth in local or statewide library services;
a significant publication or writing in the field;
the efforts of boards and libraries to follow/comply with the American with Disabilities Act (ADA); or
any activity of recognized importance in the field.
The written nomination statement should support the criteria. Attach any supporting documentation.
Award Winners
The recipient will receive a certificate and have their name added to the plaque at the Illinois State Library.
Nomination Deadline
May 15
Nomination Submissions
The nominator's statement of support should address all criteria under the individual awards as outlined. Nominator must submit the nomination form and attach all support statements, letters, and documentation, etc. required by the award's criteria. ILA must receive all nominations by May 15.
---
Previous Alexander J. Skrzypek Award winners
1986    Michael Madden
1987    Patricia Wagner
1988    Martha Pitchford
1989    Liene Sorenson
1990    Judi Drazba
1991    Mary Ann Bakken
1992    James E. Pletz
1993    Betty F. Pine
1994    Lori Bell
1995    John Szabo
1996    Catherine Randall
1997    no award
1998    no award
1999    Eileen J. Sheppard
2000    Karen Odean
2001    Jeanne Flynn (posthumous)
2002    Mary Katherine Berggren
2003    no award
2004    Barry Levine
2005    no award
2006    no award
2007    Karen Bersche
2008    Robert Blanchard
2009    no award
2010    Phyllis A. Jacobek
2011    Gary Gustin and Holly Jin
2012    Camille Caffarelli
2013    Karen Odean
2014    Don Daum
2015    Patrice Johnson
2016    Ann Ford
2017    Renee Grassi
2018    David Kelsey
2019    Amy Sobrino
2020    Glenna Godinsky 
2021    Lynda Spraner