Forum Spotlight - Reaching Forward Forum
September 9, 2021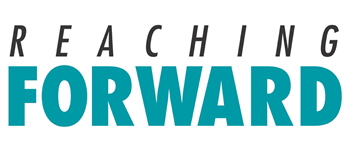 The Reaching Forward Forum plans and executes the annual Reaching Forward Conference in order to provide professional opportunities for library staff to grow, learn, and connect with new ideas.
 
Our virtual conference in May, 2021 was very successful and well attended. We partnered with Reaching Forward South. Attendees not only got extra programs for their conference fee, but they were able to see what both Committees had to offer. It was mutually beneficial to both conferences to partner up. Both were able to gain more widespread recognition and we hope more attendees will choose to attend both conferences in 2022.
 
The Committee currently consists of 16 members, 3 chairs (past, current, incoming), one ILA staff liaison and one board liaison.
 
The Reaching Forward Forum is working to plan and implement the Reaching Forward library staff development conference for May 2022 and will meet September 17 to kick off the Association year with its new members and Chair-Elect. The call for program proposals is now open and the deadline to submit a program proposal is Monday, November 22, 11:59 p.m. We are planning to hold the conference in-person this year and look forward to seeing everyone.
 
Various subcommittees, to be staffed at the September meeting, take on the work of recruiting and liaising with vendors, putting together a performers' showcase, soliciting awards nominees and selecting winners, and managing social media as well as other functions necessary to run the conference. Each subcommittee generally consists of a chairperson that reports to the Forum chair.
 
Reaching Forward supports current and future library professionals by awarding the Oberman and Rich Reaching Forward Conference Grant, which provides free conference registration and a small stipend for expenses, and the Robert Doyle ILA Conference Grant for Support Staff, which grants a year of ILA membership and full conference registration and expenses for the ILA Annual Conference.
 
This spotlight was written by Joy Lang, 2022 Reaching Forward Chair.