Our mission is to provide professional opportunities for library staff
to grow, learn, and connect with new ideas.
2017 Reaching Forward Conference Information & Registration 
      2017 Reaching Forward Program Schedule & Handouts        
---
---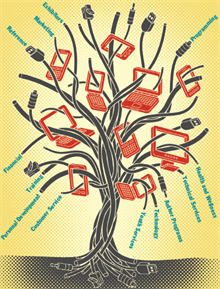 Reaching Forward Annual Conference
The 28th annual conference will be held May 5, 2017 at the Donald E. Stephens Convention Center, Rosemont, Illinois. 
Visit the conference website for more information

Reaching Forward Awards
The 2017 award winners will be recognized at this year's conference. 
Oberman-Rich Award
Noelle McDonough
La Grange Public Library
Robert P. Doyle Award
Lynda Spraner
St. Charles Public Library District


Submit an Oberman-Rich Award Nomination
Submit a Robert P. Doyle Award Nomination 
Selection Process: Nominations for 2018 open in January, with a deadline of March 31, 2018. You may submit nominations for yourself or for a colleague. A panel of judges from the Reaching Forward Committee will be responsible for choosing the recipients. Supporting reasons for the nomination of a candidate must be provided.
---
Forum Leadership
---