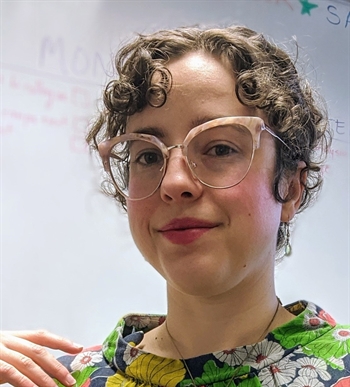 Christina Norton, Bradley University
Statement of Concern
I am currently the Online Learning Librarian and interim Instruction Librarian at Bradley University, where I am liaison to the Art, Communication, English, Education, Graduate-Level Counseling, Interactive Media, Music, and Theatre Arts programs. My interest in running for the position of IACRL Secretary comes from a desire to continue connecting with my library colleagues throughout Illinois and serving their needs to the best of my ability. 
I have served on the IACRL Communications Committee for two years and will take over as chair of that committee this coming fall. I am also currently a member of the CARLI OER Committee, and was co-chair of the CARLI Instruction Committee in the past. Right now I also participate in the Distance & Online Learning Services section of ACRL as a member of the Mentoring and Networking Committee. As secretary I would draw on these varied service experiences - as well as my background working at a wide range of higher education institutions, from community colleges to large universities - to support Illinois academic librarians through connecting them with IACRL initiatives.
When I am not doing all that, I like pestering my cats, painting, visiting my friends wherever they are, and identifying wildflowers.