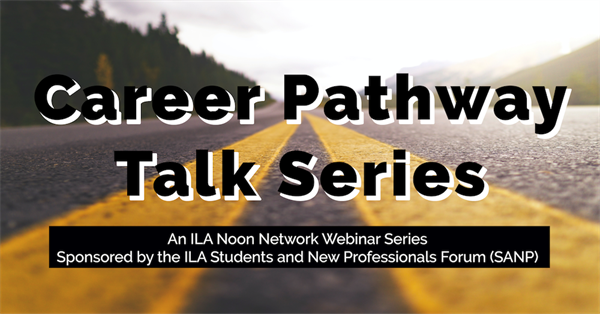 The ILA Students and New Professionals (SANP) Forum is seeking emerging and experienced library professionals to present for the Career Pathway Talk Series. The series will be held every two months between January 2023 and May 2023 at 12pm CT as part of the ILA Noon Network Series.
Individuals who have worked or are currently working in public, academic, special, and/or school libraries, as well as archives are invited to share your story and tips in pivoting your library and archive career. A detailed schedule of the webinar series is below. 
Interested? Please complete the call for panelists form (below) by December 1, 2022. The SANP co-managers will get in touch with you for more details.
Librarianship Specializations Beyond "Traditional" Library Careers Part II
Date: March 2023
Description: Back by popular demand, we're exploring more nontraditional careers in librarianship! Have you ever considered becoming a business librarian, or want to learn more about working for a government agency? In this panel, we'll be joined by three library professionals with vastly different job titles and work experiences. Join us to learn more about how to make the most of your library degree and learn about new and exciting opportunities in the library and information science field.  
Note: For this webinar, we are looking for two panelists.