Dynamic Marketing Techniques for Today's Libraries
Sponsored by LibraryAware
April 20, 2018, 9:30 a.m. - 3:00 p.m.
Fountaindale Public Library


300 W Briarcliff Rd, Bolingbrook, IL 60440

​



Fifteen years ago, public libraries had no real competition; today we know there are many ways our patrons access information. But the one thing libraries do better than Netflix, Amazon, Google, and others is the one-on-one relationships we have with our patrons.
Join us for the inaugural Illinois Library Association Marketing Forum mini-conference! This one-day event offers practical advice on how to use those relationships to increase our circulation numbers, program attendance, and use of online resources by implementing retail and interactive techniques.
Registration is closed

Registration Fees
$20 for ILA Members
$25 for non-ILA Members
Admission includes continental breakfast and lunch.
Registration Deadline: April 6, 2018
Featured Speaker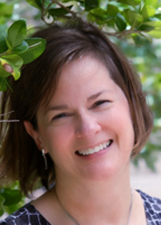 Kathy Lussier, APR
Customer Engagement Coordinator for
LibraryAware, a product of NoveList


Fresh Merchandising Strategies for Today's Libraries
What's the difference between building a book display and visual merchandising? How can tried and true merchandising techniques increase circulation, engage readers, and communicate your library's relevance to the community? Kathy Lussier, APR, shares how libraries of all sizes and budgets have applied merchandising principles successfully in creative and fresh ways. Get tips and insights from her own retail marketing experience plus her work with dozens of libraries that can be implemented immediately at any library. Participation in a group activity will give you hands-on experience on setting up an appealing display.
About Kathy: Helping organizations tell their story is Kathy's passion. Combine that with her love of libraries, and she's found her dream job with LibraryAware where she helps libraries of all sizes communicate about their collections, products, and services in fresh and creative ways.
From major corporations to elected officials to libraries, Kathy is experienced in reaching customers and has worked with budgets in the millions to budgets on a shoestring. For several years, Kathy headed up community/media relations and marketing for a large library system with a wide range of branch sizes and diverse customer demographics. She launched the library's first e-newsletter, created a brand standards guide, developed an online graphic design job trafficking system and helped her library win the Urban Libraries Council's Top Innovator Award in Customer Experience. Kathy has been accredited by the Public Relations Society of America since 1999.
Schedule of Events
9:30 – 10:15 a.m.
Continental Breakfast and Networking
Bring copies of your newsletters, flyers, other promotional items to share.
10:15 – 10:30 a.m.
Opening Remarks
10:30 a.m. – Noon
Fresh Merchandising Strategies for Today's Libraries
Kathy Lussier, APR, Customer Engagement Coordinator for LibraryAware, a product of NoveList
Noon – 1:30 p.m.
Lunch and Networking
Panera boxed lunches will be ordered; please indicate your preference when you register.
Roasted Turkey & Avocado BLT
Mediterranean Veggie Sandwich (Vegetarian)
Seasonal Greens Salad (Vegetarian, Gluten-Free, Vegan)
Fuji Apple Salad with Chicken (Gluten-Free)
1:30 – 2:30 p.m.
Afternoon Idea Exchange
Vote for the topics of your choice on the RAILS and ILA Marketing Group Facebook page beginning March 1. We will post a poll on the group page with a variety of possible marketing topics. Attendees will choose the topics for an interactive discussion.
2:30 – 3:00 p.m.
Tour of Fountaindale Library's Studio 300. This 7,000 square foot state-of-the-art digital media center features six audio suites, a television studio, three group collaboration rooms, and multiple Mac computers with the latest media creation software.
#ILAMarketing
Conference Sponsor