Event registrations require the individual registering to log in to their account. If you are registering someone other than yourself, or you need to register a group, please e-mail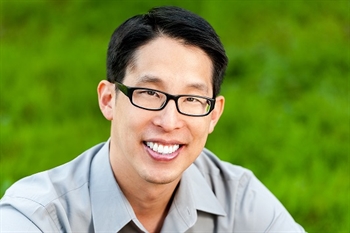 Gene Luen Yang
Keynote Speaker 
Reading Without Walls
Tuesday, October 9
Gene Luen Yang was the 2016-17 National Ambassador for Young People's Literature and a 2016 MacArthur Fellow. He began drawing comic books in the fifth grade, and in 1997 he received a Xeric Grant for his first comic, Gordon Yamamoto and the King of the Geeks. He has since written and drawn a number of titles, including Duncan's Kingdom, The Rosary Comic Book, and Prime Baby. American Born Chinese, his first graphic novel from First Second, was a National Book Award finalist, as well as the winner of the Printz Award and an Eisner Award. He also won an Eisner for The Eternal Smile, a collaboration with Derek Kirk Kim. He is the author of the Secret Coders series (with artist Mike Holmes) and has written for the hit comics Avatar: The Last Airbender and Superman. In addition to cartooning, he teaches creative writing through Hamline University's MFA in Writing for Children and Young Adults.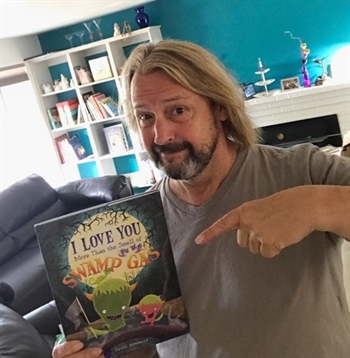 Kevan Atteberry
Youth Services Forum Author Breakfast
Wednesday, October 10
Kevan Atteberry is one of the illustrators for the 2019 iREAD program -- It's Showtime at Your Library! He has been drawing since he was knee-high to a crayon and has designed and illustrated many things including award-winning children's books. His most recent book is "I Love You More Than the Smell of Swamp Gas."

His biggest claim to fame is creating Clippy the paperclip helper in Microsoft Office which still annoys millions of people every day.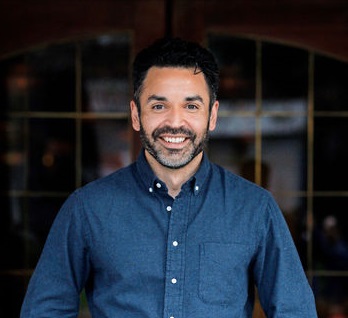 Miguel Figueroa
President's Program
Wednesday, October 10
Miguel Figueroa works at the Center for the Future of Libraries, an initiative of the American Library Association. He has previously held positions at the American Theological Library Association; ALA's Office for Diversity and Office for Literacy and Outreach Services; NYU's EhrmanMedical Library; and Neal-Schuman Publishers. He is a graduate of the University of Arizona's Knowledge River Program, an initiative that examines library issues from Hispanic and Native American perspectives.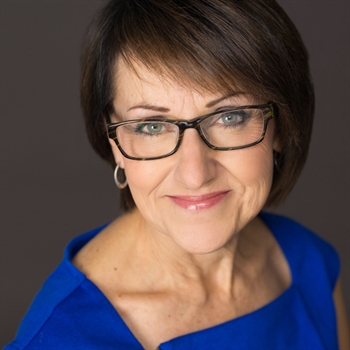 Cindy Byrd
Public Library Forum Luncheon
Wednesday, October 10
Inspiring and teaching others how to bring their best self and best thinking to all they do fuels Cindy Byrd's passion for improving quality of life.  As a branding and leadership development specialist, educator, and public speaker, she helps individuals and businesses communicate with greater insight and impact, build positive brands and long-term relationships, and create exceptional experiences for employees and customers alike. Cindy uses her keen insight and creativity to customize engaging learning opportunities for employee development programs, public workshops, and conference presentations and to serve as a visionary thinking partner with the individuals and organizations she assists.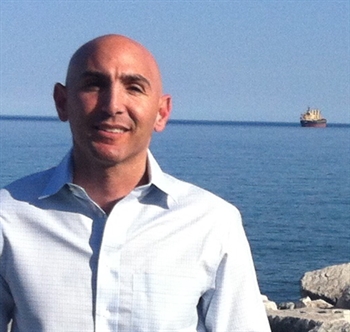 Greg Forbes Siegman
DiversiTEA
Wednesday, October 10
As a child, Greg spent much of his time in the library. The lessons he learned from his favorite books sparked a lifelong interest in diversity and service. For his civic efforts, Greg has received honors such as the Jefferson Award for Public Service. Good Morning America buried a Time Capsule which chronicled his efforts to build bridges within his diverse but divided community. His story serves as the basis for The Silhouette Man. The student edition (The First Thirty) was NSDLC Multicultural Relations Book of the Year. Greg has participated in the READ poster campaign to support libraries and has collaborated with literacy programs in the U.S. and Canada. His website is www.GregForbes.com.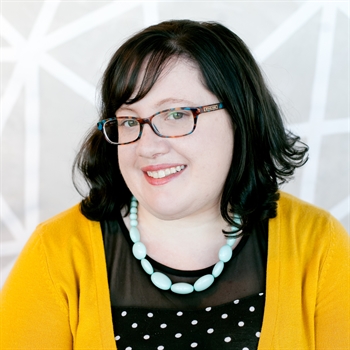 Kelly Jensen
(Don't) Call Me Crazy: Book Release and Author Interview
Thursday, October 11
A former librarian, Kelly has found passion for writing to teen audiences, as well as for those who work with them. She is an editor for Book Riot, where she runs the biweekly "What's Up in YA?" young adult newsletter, the biweekly "Check Your Shelf" newsletter for librarians, cohosts the "Hey YA" podcast about young adult literature, and writes regular columns and other features about YA books and libraries. Her books include (Don't) Call Me Crazy: 33 Voices Start The Conversation About Mental Health and Here We Are: Feminism For The Real World, both from Algonquin Young Readers. Here We Are earned rave reviews from The Washington Post, the Chicago Tribune, Kirkus Reviews, Teen Vogue, and more, and it was named an SLJ Best Book of 2017, as well as an official nomination for YALSA's Excellence in Nonfiction for Young Adults award. She's also the author of It Happens: A Guide to Contemporary Realistic Fiction For The YA Reader, published with VOYA. When not writing or reading, Kelly teaches classical vinyasa-style yoga, as well as practices photography. She lives in the Chicago area with her husband, three cats, and rabbit.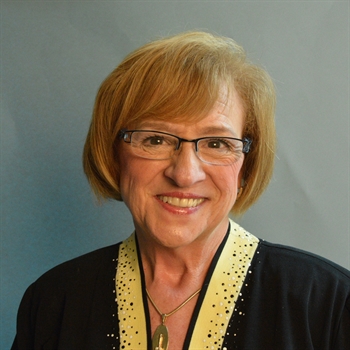 Nancy Sylvester
Trustee Day Keynote
Thursday, October 11
Nancy Sylvester is a Certified Professional Parliamentarian through the American Institute of Parliamentarians as well as a Professional Registered Parliamentarian through the National Association of Parliamentarians. She has presented to organizations across the country.