A Professional Development Conference for Library Staff
28th Annual Conference, May 5th, 2017
Donald E. Stephens Convention Center
5555 North River Road, Rosemont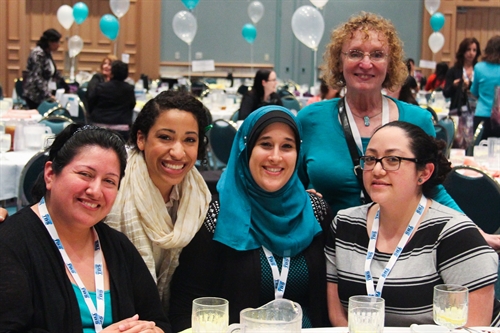 Join us for the 28th Annual Reaching Forward Conference. This year's conference will feature morning coffee, a plated lunch, and a full day of programming. The popular Performers' Showcase will return, featuring performers for both children and adults.

Registration
Early Bird (by April 21): $150
Advance (April 22 and later): $165
---
If you are registering a group please download the group registration form and save it in the same format. E-mail completed form to tina@ila.org. Once the registration is processed, you will receive a confirmation and an invoice. 
Download the Group Registration Form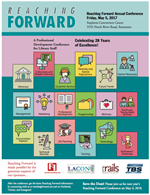 8:30 - 9:00 a.m. -- Morning Coffee and Exhibits
9:15 - 10:15 a.m. -- Breakout Session 1
10:30 - 11:30 a.m. -- Breakout Session 2
11:45 a.m. - 12:45 p.m. -- Luncheon and Awards
12:45 - 1:15 p.m. -- Exhibits Break
1:15 - 2:15 p.m. -- Breakout Session 3
2:30 - 3:30 p.m. -- Breakout Session 4


#ILARF2017