A Professional Development Conference for Library Staff
30th Annual Conference, May 3, 2019
Donald E. Stephens Convention Center
5555 North River Road, Rosemont


This year's conference will feature morning coffee, a plated lunch, and a full day of programming. The popular Performers' Showcase will return, featuring performers for both children and adults.

Early Bird (by April 19): $150
Advance (April 20 and later): $165
For group registration or questions regarding registration, please e-mail ila@ila.org.



Conference Schedule
8:30 - 9:00 a.m. -- Morning Coffee, Exhibits, and Networking
9:15 - 10:15 a.m. -- Breakout Session 1
10:30 - 11:30 a.m. -- Breakout Session 2
11:45 a.m. - 12:45 p.m. -- Luncheon and Awards
12:45 - 1:15 p.m. -- Exhibits Break
1:15 - 2:15 p.m. -- Breakout Session 3
2:30 - 3:30 p.m. -- Breakout Session 4


Luncheon Menus
Standard Lunch
Seared Chicken Breast, Sautéed Broccolini, Crispy Potato Stack, Smoked Tomato Cream
*This lunch is gluten-free.
Vegan/Vegetarian Lunch
Rice Flour Tempura Cauliflower Steak, Sautéed Broccolini, Crispy Potato Stack, Sweet Chili Sauce
*This lunch is gluten-free and vegan. We offer the same entree for vegetarians and vegans. 

Dessert
Chocolate Mousse or Fresh Fruit
*The mousse contains soy lecithin. Fresh Fruit is available for vegans and those with a soy allergy. Ask your server for the fruit option. 


Reaching Forward Awards
Two awards are presented at the Reaching Forward Conference.
The Oberman and Rich Reaching Forward Conference Grant recognizes the contributions of a support staff member to the library community and the role of support staff in libraries. The recipient will receive free registration to the current year Reaching Forward Conference, an overnight stay at the Reaching Forward conference hotel, $50 for expenses, and a framed certificate.
The Robert Doyle ILA Conference Grant for Support Staff encourages ILA membership and support staff attendance at the Illinois Library Association Annual Conference. The recipient will receive a one-year ILA membership and full registration and expenses to attend the ILA Annual Conference, up to $800, and a framed certificate.
Submit an Oberman-Rich Award Nomination
Submit a Robert P. Doyle Award Nomination 
Selection Process: Nominations are open, with a deadline of March 31, 2019. You may submit nominations for yourself or for a colleague. A panel of judges from the Reaching Forward Committee will be responsible for choosing the recipients. Supporting reasons for the nomination of a candidate must be provided.
#ILARF2019

Leadership Partner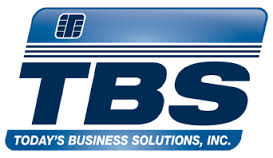 Gold Sponsors