June 2020 | XXXVIII. Issue 2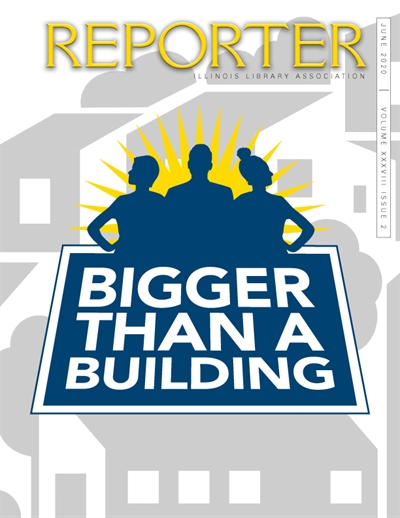 Editorial: Bigger Than a Building
The Public Library's Role During Elections: Voter Education in a Post-Truth Era
Public Libraries Versus the Echo Chamber
When Libraries and Makers Meet: Increasing Community Engagement through Maker Activities
"Where Is Your Quiet Area?" Helping Patrons Unplug from a Plugged-In World
Library Burnout: It's Common and Okay to Admit!
Diane Foote, Illinois Library Association
Nate Gass and Haley Samuelson, Cook Memorial Public Library District
Don McKay, Sheehan Nagle Hartray Architects
Tana Petrov, Fountaindale Public Library District
Kim Tipton, McHenry County College Library
Sarah McHone-Chase, Northern Illinois University Libraries
The ILA Reporter is produced and circulated with the purpose of enhancing and supporting the value of libraries, which provide free and equal access to information. This access is essential for an open democratic society, an informed electorate, and the advancement of knowledge for all people.