Welcome New ILA Staff Member Kristin Pekoll
July 14, 2022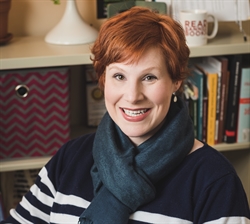 We are pleased to announce that Kristin Pekoll will join the ILA staff as our Conference and Continuing Education Manager on Monday, July 18, 2022. Kristin has served as the Assistant Director for the Office of Intellectual Freedom at the American Library Association since 2014. She is the author of Beyond Banned Books: Defending Intellectual Freedom throughout Your Library (ALA Editions, 2019). Many of our members already know Kristin from her work at ALA, supporting libraries facing materials challenges.
In addition to managing the ILA Annual Conference, Kristin will manage ILA's portfolio of events, including Reaching Forward, Reaching Forward South, Illinois Youth Services Institute, Directors University, and Trustee Workshops. She will also serve as staff liaison to several ILA committees and forums. 
The ILA staff is excited to have Kristin join our mighty team of five.