COVID-19 Update -- January 21, 2021
January 21, 2021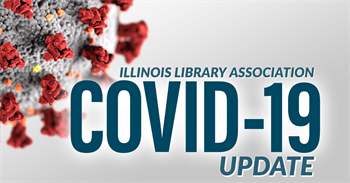 One week after launching ILA's suggested language for outreach to county health departments regarding library staff eligibility for a COVID-19 vaccine, the following counties have agreed for library workers to be eligible for the vaccine:
Monroe County

Franklin-Williamson Bi-County Health Department

Winnebago (Rockford Public Library had already reached out prior to receiving ILA's template)
We know libraries have reached out to the following counties:
If anyone has news to share about the status in your county, please let us know at ila@ila.org. Please note: An approach for institutions of higher learning, including academic librarians, is currently in development. Please stay tuned.