Legislative Update -- May 28, 2020
May 28, 2020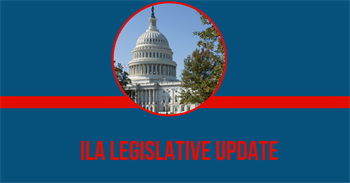 The Illinois General Assembly completed its four-day special session with the passage of the FY2021 budget and appropriations package, including the Secretary of State's requested budget; and several omnibus amendments designed for COVID-19 response. Included within the proposals that will be sent to the Governor are the following issues:
Modifications to the Open Meetings Act were made to allow public bodies to convene remotely when the Governor or state public health director issues a disaster declaration under the Illinois Emergency Management Agency Act for public health concerns. Several public body procedural actions will be required for statute compliance;
There will be expanded vote-by-mail for the 2020 November election. The bill requires local election officials to mail applications to voters who cast ballots in previously designated elections, and makes the November 2020 general election date a state holiday;

There were no substantive changes made to the Freedom of Information Act; and

The Cards for Kids Act would prohibit a library that offers non-resident library cards from charging fees for such cards to a student in an unincorporated area in Illinois whose household falls at or below the U.S. Department of Agriculture's Income Eligibility Guidelines.

 

Please note: This is not a mandate; libraries do not have to offer non-resident cards. But for those that do, fees will no longer be able to be charged to this population. Initial research shows that this affects approximately 3% of Illinois students, and further details about implementation will be developed in rules shortly, provided the Governor signs the bill.