Call for 2019 ILA Award Nominations
March 15, 2019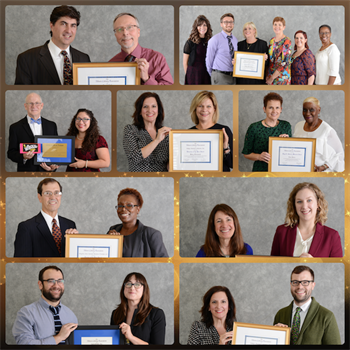 Previous ILA Award Winners
Illinois Library Association
Nominations are OPEN for ILA Awards!
Don't wait, nominate a colleague or mentor today for a 2019 ILA Award.
ILA has awards for all types of library professionals and now is the time to nominate someone that deserves the recognition. A full list of awards with instructions on how to nominate is available on the ILA website. Take a look at last year's winners!
Some awards of special interest to academic librarians include:
Some awards don't require you to be a personal member* of ILA and include an additional monetary award.  And, if you think you deserve a nomination, do it, nominate yourself! The nomination deadline for all awards is May 15, 2019.
If you have any questions about awards and the nomination process, please email ila@ila.org.
*can be an Institutional Member