Girls Resist! What Young Readers Know and Want to Know
About Activism
Thursday, February 11, 10:00 a.m. - Noon
KaeLyn Rich will share her experiences with and expertise in engaging teens in leading activist work, drawing on her own career as an activist and community organizer. The program will have ample time for Q&A and discussion, following a brief presentation during which KaeLyn will talk about her popular YA book,
Girls Resist: A Guide to Activism, Leadership, and Starting a Revolution,
and share some facilitated activities that engage youth of all ages in discussions about activism, power, and equality.



Webinar Materials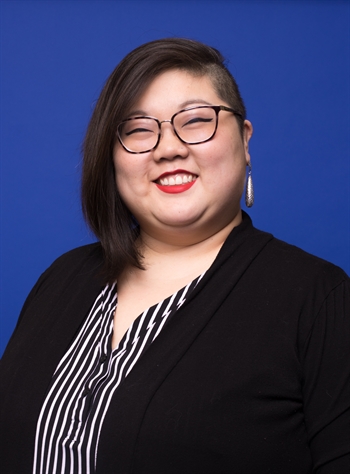 Erica Jae, thejaeera.format.com

KaeLyn Rich
KaeLyn Rich (she/her) is the author of

 
Girls Resist!: A Guide to Activism, Leadership, and Starting a Revolution (Quirk Books, 2018),
 a YA activism handbook for young people ready to fight for change, social justice, and equality. She is also a direct action organizer, a nonprofit leader, and a professional speaker. Her community organizing experience dates back to stuffing folders for her parents' union meetings around the dining room table. She's an adoptee immigrant from South Korea, a comfort food foodie, and a persistent devotee of the serial comma. She lives in Rochester, NY with her spouse, a toddler T. rex, a fluffy scaredy-cat, a betta fish named Billy, and a rascally rabbit.