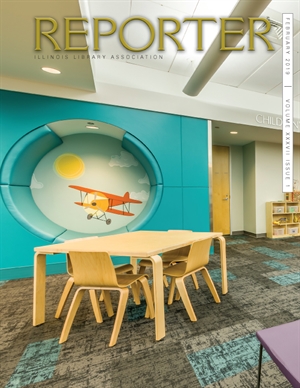 ILA Reporter
$25.00
Free for members
Sign in and save.
Members, sign in to purchase at member rates.
The ILA Reporter is included with membership and will be automatically mailed to existing and new members.
The subscription below is available to non-members.
The ILA Reporter is the association's quarterly forum for those who are improving and reinventing Illinois libraries, with articles that seek to: explore new ideas and practices from all types of libraries and library systems; examine the challenges facing the profession; and inform the library community and its supporters with news and comment about important issues. The ILA Reporter is produced and circulated with the purpose of enhancing and supporting the value of libraries, which provide free and equal access to information. This access is essential for an open democratic society, an informed electorate, and the advancement of knowledge for all people.