September 13, 2021
By Kate Hall
---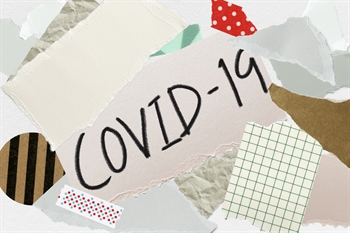 As a leader during this time, I have struggled to lead.  At every step of this journey, I have thought about what I needed to do to clearly communicate to my staff, patrons, and board.  I used to joke that I became a librarian so I didn't have to make life and death decisions, but then COVID happened and suddenly I had to become a de facto public health officer and figure out how to keep my staff and patrons safe while receiving little guidance from our local or state health departments for libraries. Right now, we are in the (hopefully) final part of what has felt like a YA dystopian trilogy.  Like Katniss, we are now living with the aftermath of the thousands of hard decisions we had to make and worrying that there may be more hard decisions to make before this is done. 
I have tried to stay upbeat and optimistic when inside I was afraid.  Afraid for myself, for my friends, family, staff, the world.  All compounded by the grief I was (and am) still experiencing when my mother died in late 2019. 
I added my existing grief to a new grief; one that was about opportunities lost, a future that would never happen.  We all lost something in this pandemic. As leaders, we did our best to help staff navigate through some of these losses while still ensuring we were serving our patrons. 
As someone who has struggled with anxiety and depression for decades, I could see the signs of these in others.  So, I had to meet people where they are at.  We were slower than other libraries to reopen/relax guidelines at various points in the pandemic, and I was ok with that because I felt like we were taking a measured approach.  It also gave those struggling with this new reality longer to process and cope.  You'll have to ask my staff whether I was successful.   
I focused on everyone else, but I forgot to focus on myself.  Since March 13, 2020 when we first closed our doors, I have tried to be there for others. I strongly believe that, as the director, my job during this pandemic was to put staff first while also trying to provide services to our patrons. 
But now I am struggling and realize while on one side I may have succeeded as a leader, I have ultimately failed.  I believe that we should lead by example, but in terms of taking care of myself, I have done an abysmal job.    
Last fall when things were especially challenging, I asked my managers what I could do to better support them right now and after we talked for a little bit, one of my managers asked, "What can we do to support you right now, Kate?"  I found myself on the verge of tears because I had been feeling I had to carry this burden alone, but I don't.  I didn't have a good answer for her that day, but it made me realize that I had been so focused on taking care of others, I forgot that in order to lead the organization I also needed to take care of myself. 
I wish I could tell you that I had a grand epiphany and now am a master at calibrating my stress so that I do not become overwhelmed and anxious.  But I am still a work in progress.  I continue to try to do better not only for myself, but so my staff know that I want them to put themselves first too. 
Just like Katniss, we all lost something during this pandemic and have to live with that loss and decide the life we want to live moving forward.  Will we honor our grief and all that we lost?  Will we give ourselves and our staff time to recover or will we rush to get back to "normal"?  Will we acknowledge the trauma we all experienced?  Knowing the people that choose to work in libraries, I believe we will help each other through this next chapter.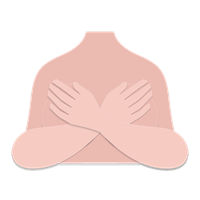 So as you go forward, how are you going to take care of yourself and honor your grief?
Helping Yourself so You can Help Others
Be kind…..to yourself (Remember that you are dealing with the trauma of the past year too)
Breathe….rinse…..repeat
STOP working (really, put down the phone/computer/whatever….you can do it!)
Go for a walk (or insert whatever relaxes you)
Past blog posts