COVID-19 Update -- January 28, 2021
January 28, 2021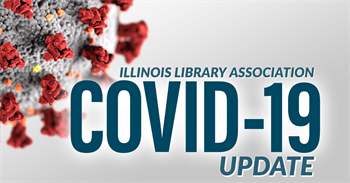 We continue to hear more news about vaccine eligibility for library staff. Please keep in mind that eligibility is only one component among several in the actual administering of vaccines; availability and distribution of doses, which are not without challenges, will also play a part.

To date, the following counties have agreed for library workers to be eligible in 1b or 1c:
NEW!

 

DuPage County (at least, libraries appear on the form to register for vaccine appointments; we are awaiting confirmation of eligibility)

NEW! Lake County

Monroe County

Franklin-Williamson Bi-County Health Department

Winnebago 

Madison County has declined to add library workers as eligible in 1b or 1c. Libraries have reached out and are still waiting to hear from the following counties:

If anyone has news to share about your outreach and/or the status in your county, please let us know at ila@ila.org. Access our template letter here. Discussion continues regarding an approach for institutions of higher learning, likely focused on supporting eligibility for all front-facing university staff, including--but not favoring--academic librarians.