ILA Reporter Call for Submissions
November 4, 2020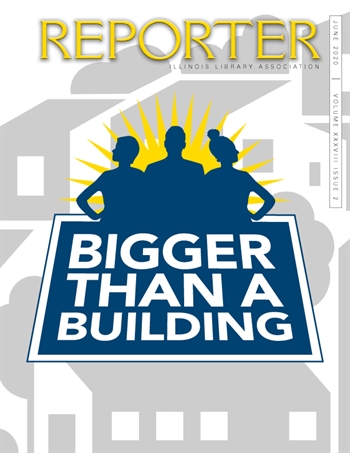 The ILA Reporter Advisory Committee is calling for authors for the March and June 2021 issues. We are seeking the following types of pieces:
articles that explore an issue, rather than promoting a particular initiative or program, with examples from more than one library or type of library

writing that considers a "how to think about . . ." approach rather than "how to do . . ."

submissions from all geographic areas of the state

submissions that relate to ILA's strategic goal area of a culture of diversity and inclusion, both in the profession and the association.
Submission guidelines for the ILA Reporter are available here.

Don't consider yourself an author, but have a topic you'd like to see covered in the ILA Reporter? The Committee would be interested to hear these as well!

If you have any questions regarding submissions OR you have a topic you'd like to see addressed, please contact Alissa T. Henkel, Committee Chair, at ahenkel@decaturlibrary.org.