Karen Stott Bersche Inducted as an Illinois Library Luminary
July 26, 2018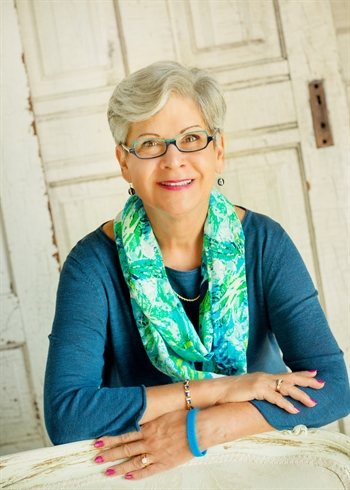 Karen Stott Bersche, of Bloomington, Illinois, served on the Reaching Across Illinois Library System Board (2011-2016) and the Illinois State Library Advisory Committee (2015-18) during her 35-year library career. She was a member of the State Board of Rural Partners from 1995 to 2015 – bringing a library perspective to the table of the public-private partnership organization.
While serving as Director of the Mid-Illinois Talking Book Center (2005-2008), she received the 2007 Illinois Library Association Skrzypek Award for Leadership in Service to the Blind/Physically Challenged. 
Library Journal honored Ms. Bersche in 2005 as one of "50 Movers and Shakers --The People Who Are Shaping the Future of America's Libraries."
As Alliance Library System Partnerships/Marketing Manager (1996-2005), Bersche focused on library development and marketing. The best-known marketing campaigns were: The Great Librarian Adventure, leveraging a $102,000 IMLS grant to coordinate a marketing campaign for recruitment into the librarian profession – laying the foundation for providing tuition-free MLIS degrees for 36 students thanks to a subsequent recruitment grant from the Laura Bush Foundation; Libraries Matter, which received international media coverage and raise $58,000 for Alliance Library System to use to educate librarians; Powerful Libraries Make Powerful Learners, which promoted research on the importance of school libraries; and Partners in a Great System, with its decorated, life-sized "PIGS" in 300 Illinois communities that promoted library systems and local artists - in partnership with the Illinois Pork Producers Association. (Featured in "American Libraries" September 2001.)
All of the campaigns resulted in television and press coverage for local libraries and librarians.
The Canadian Library Association, American Library Association, a Texas Library System, and Public Library Association hosted programs provided by Mrs. Bersche based upon publications she co-authored on library involvement in community and economic development. A previous career as a Chamber of Commerce Executive Director informed these publications, along with research done in partnership with Dr. Norman Walzer, Director of the Illinois Institute for Rural Affairs.
Bersche was a public library director in northern Illinois (1983-1995) and in Towanda, Illinois from 2008 to 2018.
Inducted Thursday, 14 June, 2018