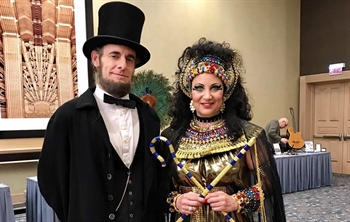 The annual Reaching Forward Performers' Showcase is designed to introduce the work of performers to library staff who book outside performers for library events throughout the year.  
To be considered, performers must submit an application by Friday, February 14, 2020. 
Notifications on application status will be sent by Friday, March 13, 2020.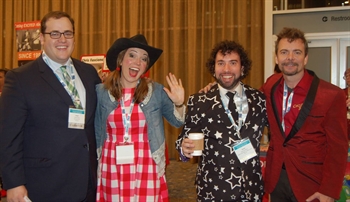 The room's tech specs will support up to three microphones and three instrument channels. Performers may bring their own mics and/or amps. Each performer will have 10 minutes to present to our audience of library workers.

Showcase Details
Four showcases will be held, two for youth programming and two for adult programming. Preference will be given to performers who have not participated in past showcases.
Timing will be tight, so please plan accordingly. Running order will be determined the day of the showcase and may not reflect the order that appears on the website prior to the conference. There is no charge to participate.

#ILARF2020

Leadership Partner