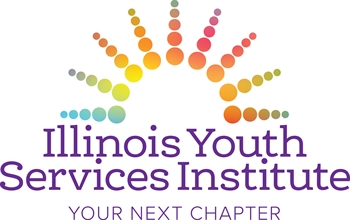 Illinois Youth Services Institute 
March 16-17, 2023
Marriott Bloomington-Normal Hotel & Conference Center
Last day to submit proposals is Friday, November 4, 2022.
Starting Friday, August 19, the IYSI Planning Committee will be accepting program proposals for the March 2023 conference. Youth and Teen Librarians, please consider sharing your knowledge, expertise, and exuberance for programming, collaborations, and library services for youth.
The theme of this year's institute is Your Next Chapter. Topics for proposals may include, but are not limited to:
Advocacy, Outreach, Marketing

Authors, Books, Resources

Diversity, Equity, Inclusion, and Social Justice

Learning, Making, Doing

Leadership, Training, Career Development

Wellness and Self-care

Hot Topics and New Trends
Professionals serving youth from public libraries, schools, after-school programs, museums, etc. are invited to attend and present. 
To submit your program proposal, you will need to use the online form. The Deadline for submission is Friday, November 4, 2022.

Need Some Help?
Proposal Submission Information including step-by-step guidance, speaker expectations, and additional information for each field on the proposal form is available. 
Have an idea for a program that's not fully formed? Looking for a co-presenter to bring in additional perspectives? Are you a first-time presenter and need/want some assistance putting together your first session? You can submit a request for speaker support and the committee will help you develop your program.
If you have any questions, please contact Kristin Pekoll at kpekoll@ila.org. 
This Institute has been developed by LACONI Youth Services and the Illinois Library Association, in collaboration with Reaching Across Illinois Library System and Illinois Heartland Library System.
IYSI Planning Committee
Co-Chairs
Susan Farnum, Forest Park Public Library 
Alice Kuhn, Hinsdale Public Library 
Members
Jen Abler, Oak Lawn Public Library
Jess Alexander, Morton Grove Public Library
Lisa Barefield, Wheaton Public Library
Sara Bell, Dunlap School District
Lyndsey Carney, Normal Public Library
Kathy Dejnowski, Thornton Public Library
Stuart Griner, Chicago Public Library 
Lindsey Herron, Wood River Public Library
Tiffany Lewis, Eisenhower Public Library
Ellen Popit, Illinois Heartland Library System 
Margae Schmidt, Reaching Across Illinois Libraries System
Staff Liaison
Kristin Pekoll, ILA Conference and Continuing Education Manager