Elevate Illinois Libraries Leadership Program
Saturday, April 24, 2021
8:30 a.m. - 12:30 p.m.
Zoom Event


Program description
Leading and transforming organizations today requires an understanding of our current state, clarity of vision about the future that one hopes to create, as well as an understanding of what motivates people to commit to change. Perhaps more than ever, libraries are grappling with concepts of inclusion and equity, and how to create and sustain professional environments and people who are authentic about their approaches to these issues.
In this session, we will explore the concept of judging versus joining behaviors and explore the types of behaviors that lead to inclusion as well as those that exclude people. Utilizing an organization development framework called "Conscious Actions for Inclusion," attendees will learn how to integrate specific actions – characterized as "joining behaviors" – into a workplace environment and to identify judging behaviors that can be distancing and damaging.   
The concept of implicit or unconscious bias will be discussed, and practical approaches provided that will allow people to measure as well as mitigate biases over time. Participants will engage real-life experiences to process through practical strategies for de-biasing thinking, processes, and systems.
Participants will come away with research-based strategies and practical knowledge about implementing inclusive behaviors and tools for cultivating greater understanding of the root challenges to being a more welcoming, inclusive, and equitable profession and society.


Applying to Attend Elevate
Illinois libraries of all sizes and types make a big impact on their unique communities and Elevate should represent this diversity. Future leaders from all types of libraries (academic, public, school, and special) and all parts of Illinois are encouraged to apply. Applicants are not required to hold any specific positions in their library, but should have an interest in developing as a leader. An MLIS is not required. Past Elevate participants may apply to attend this year. 
Elevate will offer approximately 4 professional development hours to school librarians who attend. 
The registration fee for the program is $50 per participant. 

The program will be held on Zoom and will include small group conversations in breakout rooms. Attendees will need to utilize a microphone and webcam to fully participate in the program.

The application deadline has been extended to Friday, March 5. Notifications on status of applications will be sent by March 12. If you have questions about your application, please contact Cyndi Robinson at robinson@ila.org.



Workshop Facilitator - Mark A. Puente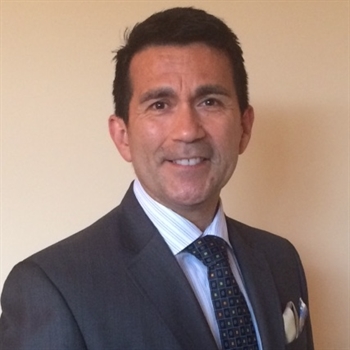 Mark A. Puente is Associate Professor and Associate Dean for Organizational Development, Diversity, and Inclusion at the Purdue University Libraries and School of Information Studies (LSIS). He began this role in August of 2020 after having served for over 11 years as the Senior Director of Diversity and Leadership Programs at the Association of Research Libraries (ARL). At Purdue, Puente is leading the formation and implementation of an organization development strategy designed through an equity lens. He has a broad range and depth of experience designing and managing programs focused on diversity recruitment and retention within libraries and archives, assessing and improving organizational climate, leadership development, racial equity, and numerous other topics. He is on the faculty or serves on advisory groups to numerous leadership development programs such as the Association of Academic Health Sciences Libraries' Leadership Fellows Program, Boston Library Consortium (BLC) Leads, ARL's Leadership and Career Development Program (LCDP), and the ARL Leadership Fellows Program. A frequent clinician, speaker, facilitator, and writer, Puente has experience working with numerous professional organizations (i.e. library, archive, museum, K-12 education) and has worked extensively with organizations and institutions across the United States and Canada as well as internationally.
Mark has been actively involved with diversity and leadership issues since the beginning of his library career. He was a 2003 ALA Spectrum Scholar, a graduate of the Minnesota Institute for Early Career Librarians (MIECL), and the Leadership Institute for Academic Librarians (LIAL). Mark is a graduate of the Knowledge River Program at the iSchool at the University of Arizona in Tucson. The program seeks to recruit Latinos/Hispanics and Native Americans into the field of librarianship.
#ElevateIL21


Elevate Sponsors