Elevate Illinois Libraries Leadership Program
Saturday, April 18, 2020
8:30 a.m. - 4:30 p.m.
Illinois State Library


Program description
Leading and transforming organizations today requires an understanding of our current state, clarity of vision about the future that one hopes to create, as well as an understanding of what motivates people to commit to change. Perhaps more than ever, libraries are grappling with concepts of inclusion and equity, and how to create and sustain professional environments and people who are authentic about their approaches to these issues.
In this series of sessions, we will explore the concept of judging versus joining behaviors and explore the types of behaviors that lead to inclusion as well as those that exclude people. Utilizing an organization development framework called "Conscious Actions for Inclusion", attendees will learn how to integrate specific actions – characterized as "joining behaviors" – into a workplace environment and to identify judging behaviors that can be distancing and damaging.   
The concept of implicit or unconscious bias will be discussed, and practical approaches provided that will allow people to measure as well as mitigate biases over time. Participants will engage real-life experiences to process through practical strategies for de-biasing thinking, processes, and systems.
Participants will come away with research-based strategies and foundational knowledge about implementing inclusive behaviors and tools for cultivating greater understanding of the root challenges to being a more welcoming, inclusive, and equitable profession and society.


Applying to Attend Elevate
Illinois libraries of all sizes and types make a big impact on their unique communities and Elevate should represent this diversity. Future leaders from all types of libraries (academic, public, school, and special) and all parts of Illinois are encouraged to apply. Applicants are not required to hold any specific positions in their library, but should have an interest in developing as a leader. An MLIS is not required. Past Elevate participants may apply to attend this year. 
Elevate will offer approximately 6.5 professional development hours to school librarians who attend. 
The registration fee for the program is $100 per participant. This fee covers materials and meals. Participants will be responsible for their own travel expenses. Participants will have a few hours of mandatory pre-work prior to the one-day workshop in order to best utilize our time together. 
The application deadline is Monday, March 2. Notifications on status of applications will be sent by March 13. If you have questions about your application, please contact Cyndi Robinson at robinson@ila.org or 312-644-1896.

Workshop Facilitator - Mark A. Puente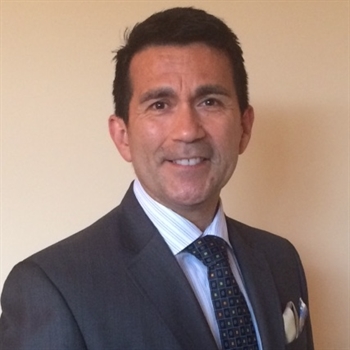 Mark A. Puente is the director of Diversity and Leadership Programs at the Association of Research Libraries (ARL), a position he has held since March of 2009. He directs all aspects of the Association's diversity recruitment and leadership development programs and serves as the ARL staff liaison to the ARL Committee on Diversity, Equity, and Inclusion.
He is also responsible for the ARL Career Resources and services, designs and directs the annual ARL Leadership Symposium, and leads the planning of the National Diversity in Libraries Conference (NDLC), last offered in 2016.
Mark has been actively involved with diversity and leadership issues since the beginning of his library career. He was a 2003 ALA Spectrum Scholar and has contributed to the coordination of and programming for the Spectrum Scholar Leadership Institute. He is also a graduate of the Minnesota Institute for Early Career Librarians (MIECL) and the Harvard/ACRL Leadership Institute.
Mark's research interests are centered on diversity and organizational and leadership issues, particularly in the context of academic/research libraries and performing arts librarianship. He has presented at regional and national conferences on topics such as networking, diversity recruitment strategies, change management, diversity and inclusion in the workplace, and workforce trends in academic and research libraries.
Previously, Mark was the coordinator of digital projects and special/gift collections for the Music and Performing Arts Library at the University of Illinois at Urbana-Champaign, and a resident/music librarian at the University of Tennessee, Knoxville. While pursuing his MLIS, Mark worked as a graduate assistant at the University of Arizona's Fine Arts Library and as a staff member and intern at the Music Library at the University of North Texas. Mark is a graduate of the Knowledge River Program at the iSchool at the University of Arizona. The program seeks to recruit Latinos/Hispanics and Native Americans into the field of librarianship.
He earned an MA in music (voice) from Stephen F. Austin State University and a bachelor's degree in vocal performance from St. Mary's University in San Antonio, Texas. Prior to entering the library profession, Mark was an applied voice instructor in his hometown of San Antonio for 13 years and also worked in opera administration in Texas and Arkansas.
#ElevateIL20


Elevate Sponsors