Kathryn Harris Inducted as an Illinois Library Luminary
October 8, 2021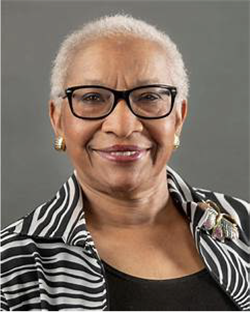 Kathryn Harris is a tremendous force for good in Springfield, Illinois, her hometown for five decades. Her commitment to scholarship, especially the sharing of her remarkable research of abolitionist Harriet Tubman, is a continuation of her life's work around history and exploration.
A native of Carbondale, Harris earned a degree in French, with a concentration in education, from Southern Illinois University at Carbondale, and a master's in library science from the University of Illinois Urbana-Champaign.
Harris served as the director of library services at the Abraham Lincoln Presidential Library and Museum in Springfield from 1990-2015.
Kathryn Harris was inducted on September 23, 2021. Read Kathryn's full bio here.