Call for 2020 ILA Award Nominations
March 20, 2020
by Jill Harper, Heartland Community College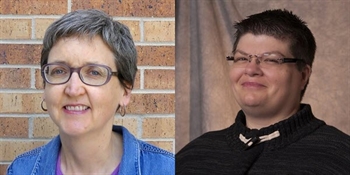 Gwen Gregory, 2019 Illinois Academic Librarian of the Year and JJ Pionke, 2019 Winner of Crosman Memorial Award
Each year, the ILA presents awards to the information professionals nominated by their colleagues who deserve recognition. Now is the time to nominate someone you feel should be acknowledged for their efforts.
The ILA website provides a list of available awards and instructions on how to nominate someone. This is a list of the winners from last year!
Remember, you can also nominate yourself! And, there are some awards given that do not require the winner to be a personal member of ILA but can be an institutional member of ILA. These involve a monetary award as well.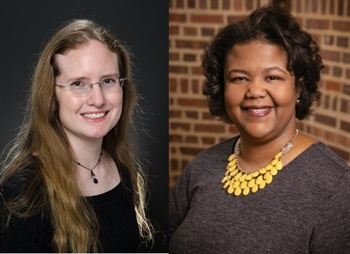 Stacey Knight-Davis, 2019 Reference Services Award winner and Dr. Nicole Cooke, 2019 Intellectual Freedom Award winner
The last day for award nomination submissions is May 15, 2020. Please feel free to email the ILA if you have questions regarding the awards at ila@ila.org.