Lou Flavio Inducted as an Illinois Library Luminary
September 12, 2018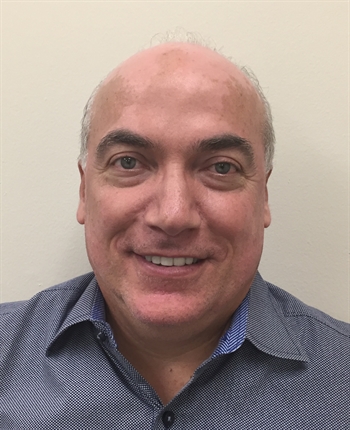 Lou Flavio has been an Illinois library supporter for many years. Through his leadership, the library vendor he owns and operates, Today's Business Solutions, Inc. (TBS) has become a partner that works side by side with libraries to bring services to our constituents.
TBS has been a sponsor of ILA's TBS Technical Services Award since 2000 and the Librarian of the Year Award as of 2017, has been a Platinum Sponsor of the ILA Annual Conference since 2006, and a Reaching Forward sponsor since 2011. In addition to these sponsorships, TBS is a regular ILA Conference Pub Stroll sponsor and prior to the pub strolls, has hosted dinners at ILA, ALA, and PLA for their numerous clients. Most recently, TBS became the founding ILA Library Leadership Partner under this new recognition program. Not only providing financial assistance at the association level, Lou and TBS are supportive of the local efforts of librarians to further the education of staff. TBS has been the top sponsor for the four ATLAS (Area Training for Librarians and Staff) Directors' Retreats over the past 8 years. These retreats provide networking, programming, and much needed decompressing for public library directors from all over the State of Illinois. Beyond donating to library related organizations he has also contributed funds towards individual library projects when asked. Lou recognizes the value that a public library has on a community and is always willing to help bring that value forth.
Lou's generous spirit stretches beyond libraries to local Chicago organizations with annual donations to Ann & Robert H. Lurie Children's Hospital, St. Baldrick's Foundation, Mt. Greenwood Park Therapeutic Recreation Association, Chicago Public Library Foundation, Special Olympics Illinois, and the Helping Hand Center. Lou Flavio is a unique businessman who has integrity and truly cares about his clients and their institutions, creating and maintaining meaningful relationships with his clients. That is why TBS has products in more than 1,000 libraries throughout the United States. Lou is truly an Illinois Library Luminary.
Inducted August 21, 2018