Candidate Statements for IACRL Elections
March 12, 2018
Candidates for Vice President/President Elect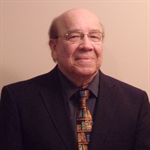 My interest in the position of Vice-President / President-Elect is based on my strong commitment to serve the academic librarians and libraries of the state. I am a practicing professional who has worked in a number of areas, such as reference, subject specialist, library instruction, liaison work, library assessment, supervision and administration. I recognize the multiple roles my colleagues all over the state play in enhancing the value of the academic library, including as a librarian, teacher, and scholar. In that respect, I am a member of several professional organizations and had the opportunity to present at conferences and publish in the professional literature.
Some of my service to the profession includes: IACRL Membership Committee chair, CARLI Public Services Committee member, Co-chair of the ACRL-STS Research Agenda Task Force, Editorial Board member and founder of Issues of Science and Technology Librarianship (ISTL), IACRL Bylaws Task Force member, ILA Board elected member, and Board member and USA editor of E-LIS, the international LIS literature repository.
Finally, I have the time to work with the members of the IACRL board and committee members on projects that will benefit this organization.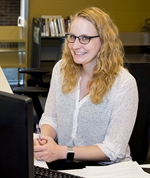 I am the Director of Library Services at Methodist College in Peoria, IL. Methodist College has been my professional home for a little over 1 year. Prior to this position, I spent 7 years as the Outreach and Reference Library at Illinois Central College. Before moving to Peoria, Illinois in 2009, I lived in Tennessee and Iowa. I have a Master of Library and Information Science from the University of Wisconsin-Milwaukee (2009), a Master of Theological Studies from Vanderbilt University (2007) and a Bachelor of Arts degree in Study of Religion from the University of Northern Iowa (2004). I am a member of the American Library Association and the Illinois Library Association.
I am passionate about service and am actively engaged in the library profession and in my local community. From 2013-2016, I served on the ALA LLAMA Public Relations and Marketing Section Education and Training Committee with two of those years as chair. I am currently serving on the ILA Advocacy Committee and on the Health Science Librarians of Illinois (HSLI) Conference Planning Committee. In my community, I am on the Board of Directors for ArtsPartners of Central Illinois, and within this organization, the Sculpture Walk Peoria Committee. Currently, I am president of the Grand Prairie Champion Lions Club Branch. I am also a volunteer with Junior Achievement, Girl Scouts of Central Illinois, and the Peoria Youth Hockey Association.
Over the past several years, I have worked on several projects with IACRL. I am especially proud of my involvement in conference planning and fundraising for the 2016 conference while serving as Secretary/Treasurer.
I am now honored to be a nominee for Vice-President/President-Elect. If elected, I will seek to strengthen relationships among (1) IACRL and ILA, and (2) between academic libraries throughout the state. IACRL serves a vital role in connecting and developing academic library staff. As president, I will continue to work in promoting the interests of academic libraries.
Candidates for IACRL Secretary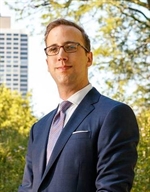 I am running for Secretary because I think IACRL is more important than ever in bringing Illinois librarians together to learn from one another and advocate for our profession and the communities we serve. I have been involved in IACRL since 2013, and have served as Chair or Co-Chair of the Communications Committee since 2014, in which capacity I facilitated transitions in IACRL's web presence and newsletter delivery. I am also on this year's ILA Nominating Committee. I look forward to drawing on this experience to continue building bridges across libraries in the state
I am a Reference & Liaison Librarian at UIC, where I work with literature and language departments as well as the first year writing program. I also have previous work experience at both a community college and a small liberal arts college, so I understand the differing needs of different types of libraries. I am especially interested in innovative teaching methods, and I currently serve as Vice-Chair of the Instructional Technologies Committee within the ACRL Instruction Section. In my free time, I enjoy cooking, theater, and learning about Chicago history.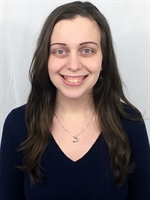 I am Music Librarian and Assistant Professor at Western Illinois University, where I have worked since 2015. Prior to that, I worked in the music libraries at Kent State University and the Interlochen Center for the Arts. I am a graduate of Kent State University, with a Master of Library and Information Science and a Master of Music in Oboe Performance.
I currently serve on IACRL's Membership Committee and the ILA 2018 Conference Committee. I have extensive experience serving in ACRL, most notably as the Arts Section's Secretary and as Chair of the Arts Section's Strategic Planning Committee, and the Music Library Association, most notably as Chair of both the national and regional Membership Committees.
Upon moving to Illinois a few years ago, I immediately got involved in IACRL and quickly learned what a wonderful resource it is. I am honored to be nominated to run for Secretary and would welcome the opportunity to work with the rest of the Executive Board to continue providing valuable opportunities for professional growth and networking to academic librarians throughout the state.
Elections will take place in April. All IACRL members will receive an email with a link to an online ballot.