June 2018 | Volume XXXVI. Issue 3 »
Cricket Media Records: A Gift to Everybuggy!
June 1, 2018
Anne Marie Hamilton-Brehm, Morris Library Special Collections Research Center, Southern Illinois University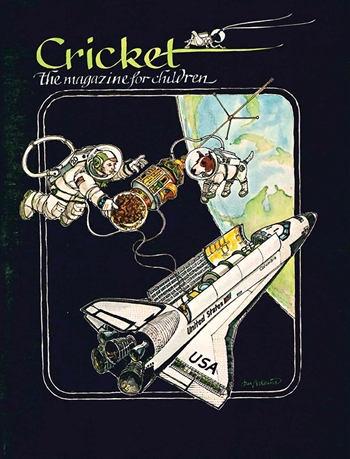 In 2017, Marianne and Blouke Carus of Peru, Illinois, founders of Cricket Magazine, along with their son André, generously donated their Cricket Media records to the Special Collections Research Center of Morris Library at Southern Illinois University Carbondale, directed by Pamela Hackbart-Dean. The collection complements the archive's related Edward Hegeler–Paul Carus family papers, 1868–1936, and Open Court Publishing Company Records, 1886–1998. Published by Carus Publishing, Cricket is a literary magazine for children. Originally housed in more than 160 boxes, the collection of business records, correspondence, and sixteen magazine titles, including the full run of Cricket Magazine, marks Cricket's forty-fifth year in print. The records document a story of remarkable vision and dedication to education reform.
During the 1960s, Marianne Carus had worked with her husband Blouke, publisher of Open Court, on developing reading and math textbooks for children. When asked by teachers about literary magazines for children, Marianne discovered there weren't any. She based Cricket Magazine on the example set by St. Nicholas Magazine, a literary monthly for children created in the 1870s, which had ceased publication in the 1940s. Marianne and Blouke assembled an editorial board from leading figures in the children's publishing industry, including Newbery Medal–winning author Lloyd Alexander and respected literary editor Clifton Fadiman, and began publishing Cricket in 1973. The board started out with a long list of possible names for the magazine, eventually agreeing to call it Cricket based on an Isaac Bashevis Singer story about a cricket in a house that chirps all winter long, "telling a story that would never end." Later, magazines with names such as Ladybug, Cicada, and Spider were added to appeal to different age groups.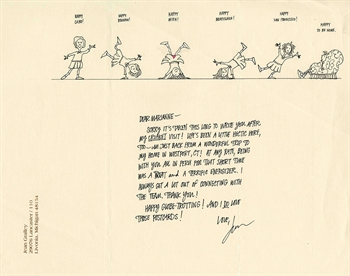 A quote from Walter de la Mare, shared by Marianne Carus in Celebrate Cricket: 30 Years of Stories and Art (Cricket 2003), conveys their guiding principle: "Only the rarest kind of best in anything can be good enough for the young." Designed to stimulate curiosity, imagination, and a sense of wonder about history, art, science, and world cultures, the magazine featured new stories and adaptations written by celebrated authors and interpreted by award-winning illustrators. In addition to the literary quality of its stories and poems, what distinguished Cricket from the beginning was its artwork. Trina Schart Hyman, who had illustrated Open Court Readers and later would go on to win numerous accolades—including the Caldecott Medal—for her own illustration, was engaged as the art director, soliciting illustrations and providing running commentary in the margins of the magazine with her cast of adorable bug characters.
Her friend Jan Adkins, who became art director for National Geographic, designed the Cricket logo. Trina also became good friends with Lloyd Alexander and encouraged him to illustrate one of his own stories. Unbeknownst to readers, he often served as the anonymous voice of "Old Cricket" in an editorial feature at the end of each magazine issue, offering commentary and insight.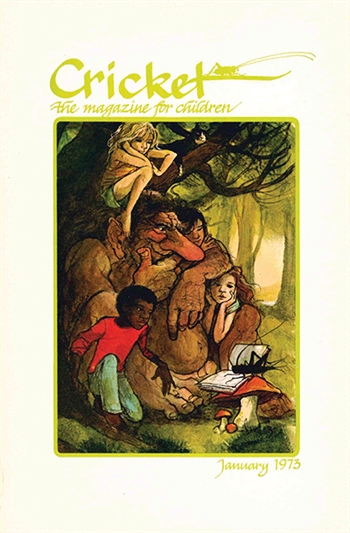 The collection will interest historians, children's literature scholars, business researchers, writers, artists, and fans of Cricket Magazine and its contributors. Documenting successful responses to challenges in the ultra-competitive children's magazine industry, it illuminates not only day-to-day operations and corporate culture, but also strategic planning, marketing research, and reorganization to maintain competitive advantage as technology and interests shifted in the computer age. The business records include correspondence with authors, illustrators, and other prominent members of the publishing industry at home and abroad. Stories and drawings from young readers and correspondence from parents and teachers are also preserved in the collection.
In the thirty-year retrospective Celebrate Cricket, Lloyd Alexander quips, "Scholars could write doctoral dissertations on the paperwork covering Marianne's desk," dubbing it the "Leaning Tower of Peru." Now visitors to the Special Collections Research Center can dive into that "Leaning Tower" themselves!
For more information, visit www.lib.siu.edu/scrc, call (618) 453-2516 or email phdean@lib.siu.edu. Access the finding aid here: https://archives.lib.siu.edu/index.php?p= collections/controlcard&id=3456
---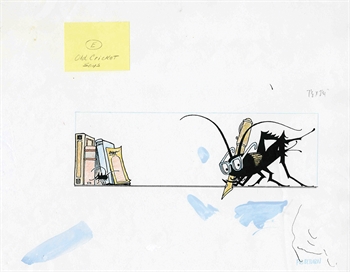 A Conversation with a Cricket Editor
Laura Tillotson began in the editorial department of Cricket Magazine in 1996, then worked on Spider and eventually for the new imprint, Cricket Books. Following her stint at Carus, The Publisher of Cricket and Cricket Books, she became the editor of Book Links, a Booklist publication and eventually Booklist's editorial director, books for youth. We caught up with Tillotson after learning the Cricket Media archive would soon be publicly available, and asked her about her experiences there.
ILA: First of all, did you read Cricket as a kid yourself?
Tillotson: Oh, of course!
ILA: What was it like to be there right when the focus was broadening from magazines to trade books?
Tillotson: The book and magazine sides were very collaborative. It was all within Marianne's vision. Her impetus to launch Cricket Books was seeing stories and authors that had been first published in Cricket Magazine getting picked up by other publishing houses. Cricket had become a place where New York book editors looked for new talent, and Marianne believed strongly that Cricket was much more than just a pipeline or launch pad.
ILA: What was different about Cricket Books compared to other publishing houses where you'd worked?
Tillotson: Working at Cricket Books was definitely like being part of a family. Staff based in Chicago would travel down to Peru periodically, and at one point I was even staying at Blouke and Marianne's house!
ILA: What excited you most about working there?
Tillotson: The passion everyone had for the vision. The ambition and determination to make this magazine world-class, while not being headquartered in New York or even Chicago was revolutionary at the time. Sitting together with Marianne to line edit when I first got there was a remarkable and formative experience.
ILA: What were some of your most memorable moments there?
Tillotson: As a young editor, I was intrigued by the importance of Cricket to the authors and illustrators, many by then household names. At one point I needed to call Lloyd Alexander about something, and he didn't know me, but as soon as he heard I was calling from Cricket he was excited to talk to me. Seeing each issue's cover art come in was memorable; each cover was a piece of original art, not a repurposed illustration from a book. David Small did one while I was there. Marianne really wanted it to be a visually beautiful publication, and it was. She dedicated staff resources with this in mind; each of the magazines had its own art director, for example.