June 2016 | Volume XXXIV. Issue 3 »
Measuring Up: Outcomes, Results, and Accountability
June 8, 2016
Gina Edwards, Heart of Illinois United Way Peoria, and Pam Tomka, volunteer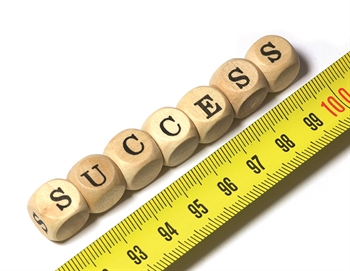 Accountability is a big word and an even bigger concept. It is also an integral part of running a business, whether it is for-profit or nonprofit. By definition, accountability cannot exist without accounting. While a nonprofit's effectiveness has always included a focus on how funds are utilized, the big picture of accountability must also show how the funds are being invested in their mission. Governmental entities, such as libraries, are likewise accountable—to their patrons, taxpayers, and other local authorities.
For-profit businesses have preset indicators to measure their success such as market share, revenue, and return on investment. Public and nonprofit organizations are in business to fulfill missions such as improving people's lives or helping their community—harder to measure, but not impossible.
Libraries and nonprofits can no longer depend on heartfelt messages alone to bring in funding or justify their existence to supporters. A growing number of funders and donors want to see a more logical measurement of success—they want to see program outcomes. For libraries, this kind of accountability is something increasingly being asked for by their funders, i.e., voters.
Outcomes are not just visions or goals. They are specific changes or benefits that include a transformation in knowledge, attitudes, values, skills, behaviors, or conditions. For public and nonprofit entities, outcome information and measurement are the equivalents of the for-profit industry's return on investment. Outcomes document the changes they are making in a client's, patron's, or community's condition.
Over the last ten years, the Heart of Illinois United Way has been the leader in central Illinois at implementing outcome-based fund-ing through our Community Impact Fund. Our competitive grant cycle uses outcomes to systematically evaluate whether or not the health and human care programs we fund are making an impact on the clients being served. This performance evaluation is integral to our effectiveness and how we communicate with donors.
The Heart of Illinois United Way consistently collaborates with a variety of community leaders, most importantly in the health and human care sector, to define indicators for our outcome-based funding. Every three years, we identify and evaluate critical community needs in our Peoria Area Community Assessment. This collaborative process improves our effectiveness at assessing and supporting key areas of social concern such as the education, income, and health of central Illinois.
This results in a set of program-centered outcomes that help our partner agencies focus on the reach, participation level, and condition of the clients in their programs. Libraries can construct their own metrics using these criteria and adapt them to their mission and goals.
Reach measures the percentage of the program's target population enrolled in the program.
Participation measures attendance, utilization, commitment, and engagement of the clients.
Condition is the ultimate outcome because it measures how a client improved his or her social status (better relationships, grades, etc.), economic condition (employment, housing, etc.) or health condition (improved dental hygiene, eliminated substance abuse, etc.).
Measuring and reporting outcomes is just the first step in a continuous process. Once parameters are set and data collected, the next step in this evolution is to periodically examine how the program is performing and use this analysis to improve and manage services, thereby creating a basis for self-assessment. This last piece of the outcome puzzle enables organizations to make important decisions now and better choices for the future.
This process—called the Fund Distribution Continuous Improvement Process (FDCIP)—is based on the Caterpillar Production System (CPS) model, which is the company's tool to engage employees in continual improvement. The success of CPS, and of United Way's FDCIP, is people based. By encouraging employees to share ideas, Caterpillar Inc. fosters employee engagement and strengthens their sustainability. The system ensures quality from development through production to support. In the for-profit industry, a quality product equals a competitive advantage. In the public and nonprofit sector, having engaged staff and reporting on the quality of their services provides a much-needed advantage in competing for funds and support.
The Heart of Illinois United Way relies on donors to fulfill our mission. As the largest non-governmental funder of local health and human care programs in the area, we have to make philanthropy easy and effective. With established success in implementing and managing outcome-based funding, United Way shortens the gap between community investment and a stronger, healthier region. Accountability to our donors is not just how the money is invested, but how well those investments improve people's lives in central Illinois.
A portion of this article was originally published in the June 2012 issue of InterBusiness Issues magazine, online at peoriamagazines.com, and is reprinted with permission.