December 2021 | Volume XXXIX. Issue 4 »
Presenting Ready, Set, Advocate! ILA's New Advocacy Training Package
December 1, 2021
Betsy Adamowski, Wheaton Public Library; Keith Michael Fiels; and the ILA Advocacy Committee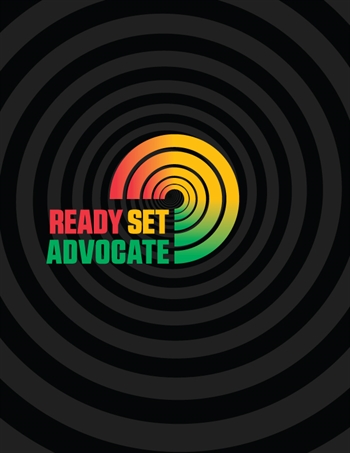 Ready, Set, Advocate is a comprehensive advocacy package that provides the skills librarians, library staff, library trustees, and library supporters need to become successful advocates for the library and to achieve library advocacy goals.
Today, libraries are being challenged to do more with less money, staff, and time, and the recent pandemic has highlighted new threats and challenges to public support for libraries. Now more than ever, it is critical that library directors, frontline staff, trustees, friends' groups, faculty, parents, and others invested in their libraries, to make the case for libraries and their value. Most people recognize libraries are an important asset; but library supporters must constantly remind their neighbors, community leaders, school administrators, and elected officials of the fact that libraries provide essential learning opportunities, excellent public and student service, and invaluable contributions to their communities and patrons.
Ready, Set, Advocate! is an online toolkit and three training modules that each correspond to a section in the toolkit, which contains additional tip sheets and links for libraries of all types and all kinds of library supporters. The three online training modules are designed for in-person or remote presentations and are available in two formats: prerecorded sessions that can be broadcast online or shown in person or slides only for presenting live.
Ready, Set, Advocate! is part of the Illinois Library Association's sustained program of advocacy training for library staff, trustees, friends, and other supporters, and is based on the best practices of other successful training programs such as the ALA "Advocacy Boot Camp" and other state library associations. The package was developed by members of the ILA Advocacy Committee.
Ready, Set, Advocate Presentation Modules
Module One READY: Understand advocacy and the role it can play in your library. What is advocacy and how do the pieces work together? Why is advocacy more important now than ever and why are you an important advocate? Step one: know your library, your community, and how you are going to advocate.
Module Two SET: Build and tell your library story and message. Your library message: the big picture and your local library. Using data—and real stories—to show your library's impact. How to build and capture your library stories. Developing your library—and personal—advocacy plan.
Module Three ADVOCATE: Everyday advocacy and achieving your advocacy goals. Putting your advocacy plan into action. Library advocacy for all types of libraries and for everyone involved with the library. Building your advocacy network by involving staff, volunteers, community members, trustees, and friends. Engaging officials at the local, state, and national level. Resources for all types of libraries and potential library supporters.
The Ready, Set, Advocate Toolkit
The Ready, Set, Advocate toolkit includes sixteen pages of step-by-step advocacy guides:
The Importance & Purpose of Library Advocacy
What Is Advocacy?
Who Should Be a Library Advocate
Why Be a Library Advocate?
Getting Started: Know Your Library, Know Your Community
Your Library Message
Telling Your Library Stories
Using Data—and Stories—to Show Your Library's Impact & Value
Developing Your Advocacy Plan
Putting Your Advocacy Plan into Action!
Building Your Advocacy Network
The Public Library Trustee as an Advocate
Developing a Relationship with Local Officials 
Developing a Relationship with State & Federal Legislators
Communicating Your Legislative Message
Online Advocacy Resources
Access the toolkit and modules at www.ila.org/advocacy/ready-set-advocate.