March 2021 | Volume XXXIX. Issue 1 »
Starting a Professional Reflection Practice
March 1, 2021
Kim Tipton, McHenry County College and Cherie Watson, Southern Illinois University
INTRODUCTION
The past year has abruptly changed how libraries provide services, build programming, and make connections with the community, leading our profession, as a whole, toward reflective processes out of sheer necessity. Regardless of what motivates reflection, a professional reflection practice can help you organize your thoughts, process prior events, collect data, and create goals. It also offers valuable insight, allows you to track personal growth, and reaffirm what you're doing well. However, despite these many benefits, research suggests that reflection is not widely practiced by library professionals (Birch, 2015; Stevens & Mundt, 2018). If you've ever thought about starting a professional reflection practice but didn't know where to begin, this article aims to highlight the benefits of starting such a practice, provide some guidelines for getting started, and present various methods of keeping a professional reflection practice.
WHAT IS A REFLECTIVE PRACTICE?
While reflection is a broad term that is applied to various activities, a reflective practice is performed with intention and analysis, and is meant to improve performance. A reflective practice can take many forms, such as writing, drawing, using voice memos, and conversations with peers. Using any of these methods has great potential to elevate future performance. Black and Plowright use terms such as "transformational" and "empowering" to describe the dynamic nature of learning that stems from reflection (2010). Donna Watt describes reflection as finding "...the ah-ha moment, the one that makes us reconsider our assumptions, to question our practice and prior learning" (2011).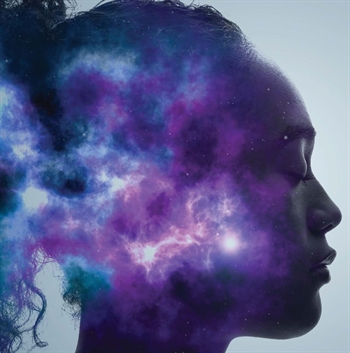 Adopting some type of reflective practice has many advantages for those who work in libraries. Reflecting on patron interactions or instruction methods and results helps identify patterns and knowledge gaps and can assist with developing professional goals. For example, in "Reflecting Journaling: A Daily Practice," librarian Amanda Leftwich discusses finding ways to challenge herself after regular reflection revealed a pattern of boredom (2019). Other benefits of developing a reflective practice beyond the "aha moment" include improved creativity, elevated collaboration with colleagues, and greater overall professional effectiveness. Ultimately, it's a chance to learn about yourself and make sense of a situation (Miller, Ford, & Yang, 2020) you can refine for better results.
BEGINNING YOUR REFLECTION PRACTICE
There are many ways to approach reflective practice. One way is to establish a routine of asking yourself a consistent set of questions and document useful insights (Miller, Ford & Yang). Leftwich recommends starting with these simple guided questions: How did you feel? Was the experience successful? What did you learn? (2019). Alissa Droog, Assistant Professor and Education and Social Sciences Librarian at Northern Illinois University, uses a similar series of questions to guide her practice. After each library instruction session, she asks herself the same questions: What went well? What didn't go as well and why? What was the student experience like? "I learn so much about myself through reflection. I learn about areas for improvement, make plans for changes to how I do things. I also learn about my strengths," said Droog. Reflective questions not only provide a framework for the contextual variety found in library work, but the answers also light a pathway forward.
Other examples of guided reflection questions include:
• How did you feel before the experience?
• How did your feelings affect your behavior?
• What was happening around you?
• What outside influences contributed to the experience?
• How did others respond?
• How would you approach the situation differently next time?
(Saunders & Wong, 2020)
A reflective practice is meant to analyze and improve processes and behaviors, but it's important to recognize positive experiences, something Droog also does. "In my weekly reflective practice, it gives me a moment to celebrate my wins of that week," she said. Taking note of your "wins" reinforces what you're doing well and further develops your skills.
If using guided questions to reflect sounds too structured, start by simply noticing and gently interrogating moments you experience in your work. Jessica Parker, library media specialist at Kaneland High School, shared, "As I teach I make notes of questions that are asked or places where classroom teachers have jumped in to expand on my point or make connections on what I have talked about." Similarly, Herrin High School librarian Beth Johnson uses insights from her notes to make relevant changes to handouts or lessons. The overall key to a valuable reflective practice is to
experience, analyze, and learn.
REFLECTING WITH PEERS
Whether you're in a classroom or at the reference desk, asking for colleague feedback is an effective way to help you see things that you might otherwise miss. Honest conversations with peers lead to shared understandings, improved communication, and increased awareness of other practices and expectations. Droog often invites her peers to weigh in. "I also share my teaching reflections with the faculty members I work with and anyone who observes me, offering them an opportunity to comment." Likewise, Johnson reflects on feedback from the teachers whose classes visit the library for instruction. "[I] ask what...they would like to see added/taken away from the presentation," she said. Reflecting on both feedback from the teachers and student behavior in the classroom transformed Johnson's library
instruction. "I completely changed freshmen orientation from me talking about what's in the library to talking for just a few moments, then having students do a scavenger hunt to get them up and moving and searching the library. That was the biggest transformation," she said.
OTHER FORMS OF REFLECTION
For some, sitting down with a blank notebook pondering questions can be overwhelming. One personally accessible way to practice reflection is through the use of voice memos, sometimes called audio journaling. Audio journaling is a chance to think out loud or brainstorm, and it can capture emotions and feelings in a way the written word sometimes can't. If you're a visual thinker, reflective drawing, known as "sketchnoting," might be more valuable to you. Sketchnoting, a term first coined by designer and author Mike Rohde, is a way to listen and visualize your ideas through drawing. Try combining sketchnoting and audio journaling. As you're listening to your voice memo, start by simply free-writing keywords or ideas on a blank page, then build on it by adding visual elements like headings, and boxes or arrows to separate your ideas (Hutchinson, 2019). You don't have to be an artist to sketchnote. Your reflective drawings can be doodles, shapes, stick figures—whatever makes sense to you. Whether you create your own or adopt a known practice, your goal is to make sure it meets your personal needs and is sustainable.
FINAL THOUGHTS
A professional reflective practice offers numerous benefits, such as improved organization, communication, professional growth, and enriched library services. Reflecting with peers provides shared understanding and an opportunity to learn from one another. One way to start your practice is to ask yourself consistent guided questions. Simply taking notice of an experience and asking "Why?" also provides valuable information for reflection. An effective practice is continuous and analytical, celebrates successes, and results in transformation, but the most effective practice is the one that works best for you.
WORKS CITED
Birch, Tobeylynn. "A Model for Reflective Practice in Libraries." 29 May 2015. Web. 04 Jan. 2021.
Stevens, Elliott, and Madeline Mundt. "I Remember...: A Written-Reflection Program for Student Library Workers." 14 Nov. 2018. Web. 04 Jan. 2021.
Black, Patricia E., and David Plowright. "A Multi-dimensional Model of Reflective Learning for Professional Development." Reflective Practice 11.2 (2010): 245-58. Web. doi:10.1080/14623941003665810
Watt, Donna. "Reflective Practice—How Do We Model This for Library Professionals?" 11 Sept. 2011. Web. 04 Jan. 2021.
Miller, Jolene M, Stephanie Friree Ford, and Anna Yang. "Elevation through Reflection: Closing the Circle to Improve
Librarianship." 1 July 2020. Web. 04 Jan. 2021.
Leftwich, Amanda. "Reflecting Journaling: A Daily Practice." 01 Feb. 2019. Web. 04 Jan. 2021.
Saunders, Laura, & Wong, Melissa, "Instruction in Libraries and Information Centers: An Introduction," 2020, 247-265.
Web. doi:10.21900/wd.12
Rohde, Mike. "Sketchnotes." Rohdesign. Web. 08 Jan. 2021.
Hutchison, Cathy. "How to Sketchnote (with No Artistic Ability at All)." 15 Sept. 2020. Web. 04 Jan. 202