June 2019 | Volume XXXVII. Issue 3 »
No Space? No Problem! Make Mini-Makerspaces
May 30, 2019
Britney Musial and Lizzy Boden, North Riverside Public Library
Under the staircase, an old study room, an accessible storage closet…anywhere can become a mini-makerspace! The North Riverside Public Library was able to cobble together funding using its budget, support from its Friends and Foundation Group, and grants to create mini-makerspaces in underutilized nooks around the library. Mini-makerspaces offer almost all of the same technology as a full makerspace does, but in a much smaller and more condensed area.
NORTH RIVERSIDE PUBLIC LIBRARY'S MINI-MAKERSPACES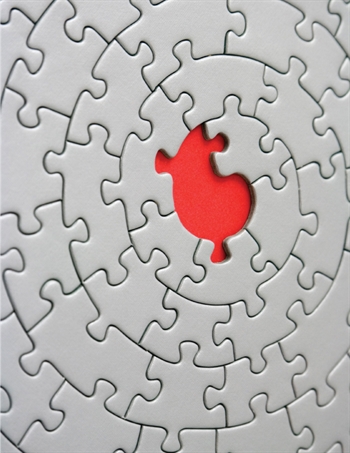 North Riverside is a fairly small library located in the near-west suburbs of Chicago, with an annual budget of roughly $1 million, a building with 22,000 square feet, and two floors: the main floor, which houses the Circulation/Adult/Young Adult sections, and the lower level, which has the Children's Department. The idea for mini-makerspaces began when librarians noticed the growing interest in the Children's Department STEM program, heard comments from senior patrons on the need for their pictures to be digital, and the only half-joking comments Circulation kept hearing about having power tools, a sewing machine, or a turntable to check out. This was how the North Riverside Public Library realized that it could buy these types of items and then make them available for patrons to use!
THE BEGINNING STAGES
Since a majority of the library's budget is being used for upkeep of the building, collection development, and supplies for programs, staff knew there simply was not enough money to create a dedicated makerspace room. Four staff members began researching and writing grants for makerspaces, creating community surveys to learn exactly what patrons would want to see in a makerspace, and then reworking the budget and general floor plan to determine how to manage makerspaces. The library was fortunate enough to win two grants to start off: one grant for tweens/teens and another for senior services, which enabled the purchase of technology needed to help at-risk students continue their education outside of school and, for seniors, machines that create digital formats of VHS tapes, pictures, and film negatives, and even storytelling equipment. But where would it all go?
FINDING THE SPACE
On the main floor, the public computers were in a closed room near Circulation, so those were moved out into an open area to be closer to staff for easier access for technology help and printing. The old room was repurposed by adding plastic bins for stacking storage and extra chairs from a meeting room, and staff began hanging up posters and flyers to advertise the teen/tween programs. Next, the smallest of the study rooms became the Memory Preservation Lab. This likewise housed extra chairs, tables, and shelves to hold the electronics and create enough room for patrons to be comfortable as they converted their items into digital format. Rearranging bookshelves created space for two bays of shelves to be used as a Craft Exchange area, where patrons can swap their extra crafting materials, and a Library of Things, where the library circulates "beyond books."
On the lower level, the spacing under the stairs created a small nook, for which shelves and smaller furniture were purchased from the supply budget with the intention of placing extra crafting materials there. Last on the list was a storage closet that was roughly the same size as the upstairs study room and within easy access to the Help Desk. The idea is to make it a kindergarten-through-fourth-grade makerspace, but the process of converting this room will occur in small steps. A ceiling and walls are needed in there, first!
END RESULTS
Makerspaces can be whatever the community you serve wishes—whether it is simple craft supplies or an engraving machine. If you don't have the space, get creative! A used or underutilized room, a cart, or even a table can be a mini-makerspace if you are determined! Most important, always listen to your community and meet its needs. If you do that, your chances of success will increase.