April 2017 | Volume XXXV. Issue 2 »
Going to the Source: Legislative Research Tips for You and Your Patrons
March 23, 2017
Eric Edwards, Illinois State Library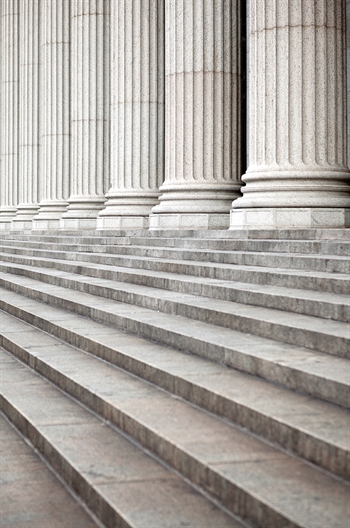 Even though it may seem as though this is the year of legislative paralysis, as opposed to legislative action, it may be more important than ever to pay attention to what our representatives in Springfield and Washington, D.C., are doing. Coupled with the need to check the reliability of news and information in the many forms available today, knowing how to navigate original sources is a key skill that benefits not only your patrons, but your own ability to be an effective advocate for libraries. 
Many websites that track legislation or have updates on the latest votes are available. But "going to the source," or conducting firsthand research on legislation, can be a good way not just to find more in-depth information, but also to become aware of what new legislation might be particularly relevant to libraries and librarians. Indeed, identifying an important bill or resolution as soon as possible after it is introduced—and taking preemptive action, such as informing fellow librarians, bringing it to the attention of ILA's Public Policy Committee, or being prepared to contact sponsoring legislators—can sometimes mean the difference between a piece of legislation becoming law or the bill not making it out of committee. Similarly, library users can benefit from these resources, as they are free of charge to the public and are easily accessible.
With this in mind, what resources are most useful for librarians and patrons, and what special features do they include that make navigating the legislative maze a bit less cumbersome? For ILA members, many of these features and resources are also linked through Advocacy pages on the ILA website (www.ila.org/advocacy).
ILLINOIS GENERAL ASSEMBLY (ILGA)
(www.ilga.gov)
This site should be the first stop for anyone researching current legislative issues that affect Illinois libraries. If you already know the bill or resolution number, you can view either a summary of the legislation or the full text. More importantly, if you are researching a piece of legislation that is currently making its way through the legislature, you can view the status of the legislation, including who the sponsors are and what votes have already taken place. When conducting a general search, it is a good idea to include a specific term or terms, such as "property taxes" and "library," in order to narrow the results.
Having trouble distinguishing among different types of legislation, the parts of a bill, or the various actions that the Illinois General Assembly can take? The site includes a useful legislative glossary. Also, do not forget about the "Legislator Lookup" feature. If you are not sure who your elected officials are, you can search by your home address or use an interactive map. (Both desktop and mobile versions of this feature are available.)
UNITED STATES CONGRESS
(www.congress.gov)
This is the new version of the retired Thomas.gov site. As with the ILGA website, it is best to search by a term that is more specific than just "library" or "libraries" by itself. This site has the added benefit of allowing perusal of bills by subject matter. Critical for staying on top of the most current legislation, results can be sorted by the date of introduction or the most recent actions taken. Under each piece of legislation in the list of results, there is a tracker that shows exactly where in the legislative process the bill or resolution is right now.
Want to know which legislation has received the most attention from people visiting the site (possibly including legislation related to libraries)? Make sure to browse the list of the top ten most-viewed bills. Need a primer on the legislative process? The site has a series of videos, each of which covers a particular stage in the "life" of a bill and clearly illustrates key points with graphics. As with the ILGA website, there is a glossary that demystifies some of the "legislative lingo" found in bills and resolutions.
Congress.gov also has a state legislatures page. Clicking on a state's map will take you directly to the homepage of its legislature. Although each website has its own design and special features, many of the same research tools are available.(See below for more on researching state legislatures.)
NATIONAL CONFERENCE OF STATE LEGISLATURES (NCSL)
(www.ncsl.org)
If you are interested in not just the legislative activities of individual states, but broader issues and trends affecting legislatures across the country, this is a good source of information. While the NCSL is a professional organization for legislators and their support staffs, it has a number of resources that are useful for general users. Interested in how various legislatures have addressed a particular issue, such as drone regulation or redistricting? The site has a regularly updated blog. For those researching the "mechanics" of the legislative process, such as when different states hold their legislative sessions, or how many staff members each state's legislature has, the site includes the latest information. Trends can also be compared over time, such as the changing percentage of women in state legislatures.
If you are not sure where to get started with research, you can access issues of NCSL's magazine, State Legislatures: The National Magazine of Policy and Politics. This publication brings together all of the latest news and views on issues affecting state legislatures across the country, and it includes a number of helpful graphics illustrating key trends. Among the site's newer features is a podcast, titled "Our American States." It presents the latest perspectives on timely subjects, such as election security.