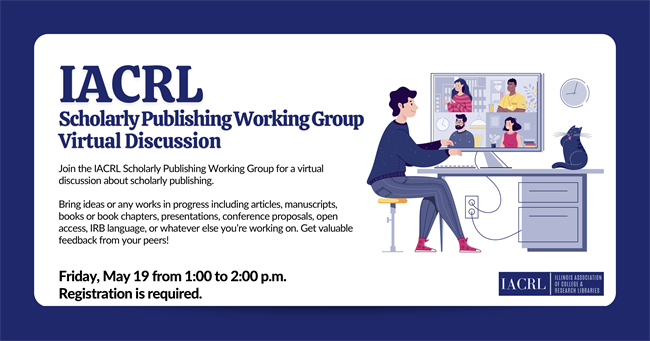 IACRL Scholarly Publishing Work Group Virtual Discussion
Friday, May 19, 2023
1:00 - 2:00 p.m.
Online (Zoom)
Please join the IACRL Scholarly Publishing Working Group for a virtual discussion about scholarly publishing. Bring ideas or any works in progress including articles, manuscripts, books or book chapters, presentations, conference proposals, open access, IRB language, or whatever else you're working on.
Get valuable feedback from your peers! Ask questions and make connections with other librarians interested in publishing!
This event is intended as the first of a monthly, informal series. The facilitator of this first event is Sanga Sung, from UIUC.
If you have any questions about this event, please contact Tamara Jenkins at tjenkins@ila.org.