Illinois Library Trustee Forum Workshop

 


Saturday, March 9, 2019
Illinois State Library
300 S. 2nd Street, Springfield


If you are registering someone other than yourself, you must log into their account to register them. Please email ila@ila.org for questions and assistance with registrations. 


Registration Fees
ILA Member: $85 
Non-Member: $95
Register one attendee at the full price and each additional attendee from your institution will receive a $10 registration discount.
Registration includes a full day of programming, a continental breakfast, buffet luncheon, and coffee breaks.  


Workshop Facilitator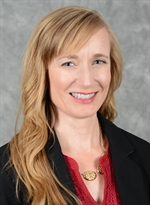 Amanda E. Standerfer
Amanda's passion is helping libraries and nonprofit organizations advance so they can create meaningful impact in their communities.  Since 2002, Amanda has served as a consultant and facilitator, working with libraries and nonprofits on strategic planning, fundraising, organizational development, and capacity building.  Amanda is currently the Director of Development & Promotion for The Urbana (IL) Free Library.  She's spent half of her career working in philanthropy (as Program Officer for The Lumpkin Family Foundation based in Mattoon, IL and as Program Director with the Southeastern Illinois Community Foundation, serving Effingham and Mattoon, IL) and the other half in libraries (as Head of the Adult Division at the Decatur (IL) Public Library and as Director of the Helen Matthes Library in Effingham, IL).  She loves melding her library and philanthropy knowledge – calling herself a "philanthro-brarian." 
Amanda has twice been elected to the Board of the Illinois Library Association (ILA), most recently completing a three-year term in 2016.  Amanda holds a B.A. and an M.A. in history from Eastern Illinois University and an M.S. in library and information science from the University of Illinois at Urbana-Champaign.

Agenda
9:00 - 10:00 a.m.                                             


Continental Breakfast and Networking

10:00 - 10:15 a.m.

Welcome and Introductions

10:15 a.m. - Noon

So, What's the Job and How Do I Do It? 

Overview

Duty of Care, Duty of Loyalty, Duty of Obedience

10 Basic Roles and Responsibilities of a Library Board

Mission and purpose
Selecting a director
Support and evaluate of the director 
Strategic planning
Monitor and evaluate programs and services
Ensure adequate financial resources
Steward financial resources
Board development
Legal and ethical integrity
Be the ambassador and advocate

 

12:00 - 12:45 p.m.

Luncheon 

12:45 - 1:30 p.m.  



Legislative Update
Derek Blaida, ILA Legislative Consultant

 


Derek will provide an update on what's

 

going on in Springfield and the status of legislation impacting libraries.

1:30 - 2:30 p.m. 

Q & A for Real Situations
Participants asked to bring their questions/scenarios related to their libraries.

Hotel Information 
The State House Inn
101 E. Adams
Springfield, IL 62701
Reservations: 217-528-5100
Single/Double: $70
Complimentary parking and full hot breakfast
Reservations must be made by February 1; thereafter reservations will be taken on a space-available basis only.
Cancellations must be received in writing before March 1. Please e-mail your cancellation request to ila@ila.org. Cancellations received before March 1 will receive a refund and are subject to a $15 processing fee.  No refunds will be given for cancellations received after March 1.