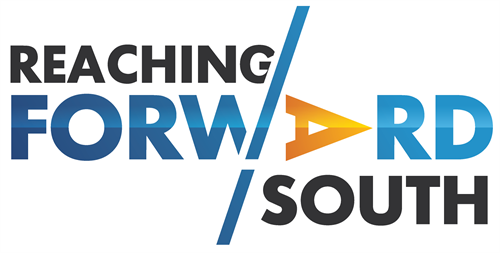 2022 Reaching Forward South Conference
Friday, April 8, 2022
I Hotel and Conference Center, Champaign
We look forward to meeting in person at the 2022 Reaching Forward South Conference. But, as we know, things can change quickly. If we are not able to meet in-person, Reaching Forward South will pivot to a virtual conference. A decision will be made by January 31, 2022.
Reaching Forward South is an annual professional development conference for library support staff in central and southern Illinois. With a commitment to providing quality training and information, Reaching Forward South strives to be the premier professional development opportunity in the downstate area.

Please Note:
-- Honoraria will not be available due to the impact of Covid-19.
-- Proposals can be edited after submission. You will receive an email with a link to your submission portal.

The deadline for proposal submission is Monday, November 1, 11:59 p.m.  


You will be asked to provide the following information about your proposed session:
Presenter Information
You will submit your email, name, organization, and title.

Session Title 
While creative and interesting session titles help capture the attention of both the proposal review committee and prospective conference attendees, be sure that your title clearly communicates your topic.

Session Description
Describe your session using the guidelines below. Try to get to the core of what your session is about, while making it sound informative and interesting. If accepted, this copy will appear in the final program listing on the conference website and in the conference program book. Direct this description to conference attendees, not to the review committee. Additional background information about your proposal can be entered later in the submission process. 
Do not include presenter's names or biographical information in the description; speakers' information will be submitted elsewhere.

Do not use abbreviations or acronyms without clarification.

Sessions cannot be an advertisement for a vendor or demonstration of a vendor-provided product or service. Specific products or services may be described if essential for understanding a session's topic. Library staff who use the product or service must participate in the presentation.
Co-Presenters Information
You will submit each speaker's name, email, organization, title, state and city. 
Learning Outcomes for Attendees
Please identify three (3) learning outcomes for your session. Learning outcomes should use active verbs, be measurable, and state what the participants should know or be able to do after attending your session. Learning outcomes should not simply repeat topics that will be addressed or activities that will take place during the session. Phrase each learning outcome as a completion of this sentence: "At the end of this session, participants will…" Please number each objective.
How are the proposed speakers qualified to speak on this topic? Have they presented on this topic before?
This question speaks to the qualifications of the speakers. Do not enter speaker contact information in this field. 

Preferred Time of Day
The committee will do its best to honor your requests.
Program Experience Level 

Beginner (little to no experience with the topic)




Intermediate (some experience with the topic)

Advanced (expertise in the topic)
Program Format

Lecture (one speaker)

Panel

Hands-on

Discussion
Is there any additional information you'd like the committee to have about this program? 
Enter any additional comments here. This question is not required. 
Questions? Email Cyndi Robinson at robinson@ila.org. 
Reaching Forward South Committee
Betsy Mahoney - Chair
Six Mile Regional Library
Michael Baumann, Director
Toulon Public Library
Ryan A. Franklin, Reference Department
Illinois State Library

Larisa Good, Director
Warren County Public Library
Janet Kamerer, Director
Toulon Public Library
Susan Palmer, Operations Director
Illinois Heartland Library System
Bobbi Perryman, Director
Vespasian Warner Public Library

Cassandra Thompson, SHARE Director
Illinois Heartland Library System