Reaching Forward 2019 Exhibitors
Library Products, Services and Professional Development:
Adult Reading Round Table. The Adult Reading Round Table is dedicated to developing readers' advisory skills and promoting reading for pleasure through public libraries. Led by a steering committee of Chicago-area librarians, they plan and present RA training, genre studies, book discussion training, and other professional development opportunities.
American Library Association. The American Library Association (ALA) is the oldest and largest library association in the world. ALA provides resources, education and news for all types of library professionals. Stop by to learn about current campaigns, education and programs.
Baker & Taylor. Baker & Taylor offers the most extensive selection of products and services for public libraries and is the only vendor that can truly offer a one-stop shopping experience for all formats including print, movies, music and digital downloadable eBooks and eAudio. Contact Curt Leppert.
College of DuPage. The Library & Information Technology program at College of DuPage is proud to celebrate 50 years of training successful Library Technical Assistants. They are also an approved provider for the Library Support Staff Certification sponsored by the American Library Association. For further information, contact Amanda Musacchio.
Dominican University School of Information Studies. Make a career out of empowering people through access to knowledge. Dominican offers a range of programs that connect people, technology, and information—and lead to a broad range of exciting job possibilities. Contact Catherine Galarza-Espino.
ELM USA. Visit ELM USA for affordable and reliable disc repair equipment.
HR Source. HR Source is an association serving more than 1,200 organizations in their role as employers. They're "the HR department in your back pocket," offering library members the ability to connect directly with an experienced professional to help with immediate needs or to address strategic goals. Their HR advice and solutions are clear, accurate, up-to-date and delivered to you by someone who works hard to know you and your library. Contact Julie Belloli.
ILA Diversity Committee. The Diversity Committee develops, monitors, evaluates, and recommends diversity efforts as well as initiates strategies. Find out more about diversity materials among librarians and recruitment materials about Spectrum scholars. Contact Katrina Belogorsky.
ILA iREAD  Coming summer of 2019: iREAD presents "It's Showtime at your Library!" Stop by the iREAD table and see the graphics and incentives for this show-stopping program focused on movies, theater, puppets, dance, and other types of performances. So many performances have their roots in books. See how you can make this program a box office smash at your library. Contact iREAD.
ILA Youth Services Forum. The ILA Youth Services Forum offers programming, information, and networking opportunities for library staff who work with youth. The Youth Forum Board meets 3-4 times a year to plan programs and events for the ILA Annual Conference, to plan and organize Spring Workshops in Illinois, and to determine what can be done to meet the needs of Illinois Youth Services Librarians. Contact Tina Ruszala.
Ingram Content Group. Ingram Library Services delivers innovative systems and assistance in developing and maintaining your library's collection. They offer expert collection development services from MLS-degreed librarians who help position your library for the future through their vast ordering tools, collection analytics and customized cataloging and processing.
Joliet Junior College. Joliet Junior College offers a Library Technical Assistant Certificate Program. Be a part of the 21st century information transformation! Using cutting-edge technologies, along with tried-and-true techniques, as an LTA you will help unite people, data, and materials in our exciting and constantly changing information environment.
LACONI Library Administrator's Conference of Northern Illinois (Sponsor). Since 1954, LACONI has been introducing library staff to new technologies and ideas, best practices, and popular programs for children and adults.
National Louis University. For more than 130 years, National Louis University has offered a progressive and professional education that builds careers, cultivates leaders and strengthens communities. Their mission is to provide a superior and supportive educational experience for students of all ages and backgrounds. Contact Stephanie Schaefer.
RAILS Reaching Across Illinois Library System (Sponsor). RAILS offers continuing education, e-resources, delivery, networking opportunities (both in-person and online), shared catalogs, and a variety of other programs and services for all levels of library staff in Illinois. Visit their table and find out what they can do for you!
RMC Imaging, Inc. Visit RMC Imaging and learn about the ST Viewscan 4 Digital Library Reader/Printer and Scanning Services. Contact RMC Imaging.
Today's Business Solutions (Sponsor). TBS is a software and hardware solutions provider specializing in the Public Library and Higher Education markets. TBS provides BOOKSCAN Stations, Print Management, Computer Reservation and Web-Based Printing Portals as well as a full line of payment devices.
University of Illinois: School of Information Sciences. The iSchool at Illinois is home to the nation's #1 ranked Library and Information Science Masters program. Complete your degree online or in person.
Williams Architects. Williams Architects has been providing professional architecture, interior design and space planning services since 1974. Their work with Illinois libraries provides highly personalized design services that maximize durability, efficiency, and creative use of space, color and materials. Contact Karen Lellios.
Library Programs and Performers:
Avanti Guitar Trio.  Artistic, approachable, enjoyable and educational, Avanti Guitar Trio provides acoustic/classical music performances. Contact Julie Goldberg. 
Chicago Passport Agency, U.S. Department of State. The Chicago Passport Agency attends to U.S. citizens and foreign residents who are traveling. Learn about bringing passport services to your library.
Chris Fascione:  Juggling Funny Stories!  Award-winning family entertainer Chris Fascione brings literature to life with boundless energy and humor, receiving rave reviews from children, parents, and librarians alike. He combines comedy and juggling as he acts out children's books, becoming a multitude of hilarious characters while he promotes reading. Contact Chris Fascione.
Cowboy Choir.  From seniors to kids, everyone will love the Cowboy Choir's acoustic sound and well-crafted harmonies. They can do it all: rock favorites (Beatles, Beach Boys); classic country (Patsy Cline, Johnny Cash); and jazz standards (Cole Porter, Johnny Mercer). Audiences always love singing along and clapping their hands to so many familiar tunes.Contact Cowboy Choir.
Dan Gogh's Magic and Art. Dan offers two services for libraries: 45 minute magic and art shows that use magic, puppets, comedy, storytelling, and, of course, his own art! Choose from over 30 drawing and art workshops that can be booked in conjunction with the shows. Contact Dan.
Dave Ramont. Guitarist/singer/songwriter and freelance writer, Dave Ramont performs original and cover songs, shares writings and stories from the trenches, and delves into music history.  
Encore! Encore! is an adult vocal ensemble that's been providing high-energy and enthusiastic entertainment for over 20 years. Their song list includes oldies, pop, Broadway and jazz, and their Holiday Show offered in November and December is especially popular. Encore! is proud to be the champion in "Sing 2011," a national competition for singing ensembles. Contact Bruce Bohrer.

Findley's TMS. Findley's TMS provides home repair programs. Contact Dan Findley.   
Getting Excited About Science. Inspire children to get involved in science! Using dramatic demonstration, easy to see equipment, humor, music and audience participation, attendees understand basic ideas about air/water pressure, magnetism & electricity, friction, chemistry, simple machines, conservation of energy, sound and color. Workshops available.
Historical Women of Letters. Through the very personal text of letters and journals, and the published texts of literary works and speeches, Debra Ann Miller weaves the words and lives of her women into performances that delight and inform. Exquisite costume, script and talent give voice once more to these Historical Women of Letters. Contact Debra Ann Miller.
Histories for Kids/HFK Presents. HFK Presents was established to meet the needs of adult audiences--the young at heart who are never too old to learn something new about history's most inspirational figures. The interactive performances give a new, first person perspective on the people and events that make up our history and culture. Children's programs are also available. Contact HFK Presents.
Incredible Bats. Incredible Bats provides educational live animal performances featuring fruit bats, skunks and tarantulas. Contact Incredible Bats.
Istvan & His Imaginary Band.  Istvan & His Imaginary Band provide musical programming and entertainment for children and their families.  Contact Istvan.
Janet Riehecky. Dinosaur Encounter! Janet Reihecky, author of 35 children's dinosaur books, shares her collection of 50 fossils and casts of dinosaur bones, claws, and teeth, and explains how scientists learn about dinosaurs.  Contact Janet Riehecky.
Jim Gibbons Historical Presentations.  Jim Gibbons offers historical programs on over 100 different topics with the most popular programs being: the Our Lady of the Angels School Fire; the 1969 Apollo 11 Moon Landing; The Life of Alexander Hamilton; Chicago's Landmarks and the Names Behind Them; The 1893 Chicago World's Fair; The Decades Series; The Life of Martin Luther King Jr., and many more.  Contact Jim Gibbons.
Kiddieland Remembered. Come explore the 80-year history of the park with vintage pictures, memorabilia and hear why it had to close 10 years ago. See exclusive 2009 videos and pictures of the park on a busy day as well as videos of the auction and the prices paid as the rides were sold off. Contact Cheryl Brown.
Lady Fefee The Talented Entertainer. Lady Fefee offers puppet shows, storytelling and poetry programs for children.
The Laser Comedy Show, LLC. Chris Fair creates a superhero story while he draws characters with laser reactive technology and voice acts the characters to life. The Laser Comedy Show is like a high tech etch-a-sketch where laser created lines drawn on the screen simply fade away in time but the experience lasts forever. Contact Chris Fair.
Lombard Historical Society. The Lombard Historical Society and Tim Frakes Productions, Inc. are proud to present a new documentary on the life of Lombard, Illinois' famous son, Sheldon Peck, radical abolitionist, 19th century primitive folk artist, public education advocate and verified conductor of the Underground Railroad. The documentary coincides with an exhibit of Peck's paintings in his Lombard homestead. Contact Lombard Historical Society.
Maureen Christine Music. Maureen Christine is an award-winning vocalist and celebrated Broadway-style entertainer. Contact Maureen.
Medicare Solutions Network. Medicare 101 Educational Seminars get people up to speed on what Medicare covers, what it doesn't, and cost savings strategies into the future. Medicare Solutions Network is a group of dedicated insurance professionals, specializing exclusively in Medicare. Programs are available in English and Spanish. Contact David Wylly.
Minecraft Mania. Minecraft Mania provides elementary and middle school students with an opportunity to gain STEAM skills through exciting and engaging Minecraft programming. These computer programs are in a multi-player setting, so players see and interact with each other both in-game and in-person! Contact Scotty Vrablik.
Mobile Room Escape. Mobile Room Escape brings a unique and challenging experience that requires the group to work together to solve puzzles and clues in order to escape before time runs out! 
Music Around the Mediterranean. Music Around the Mediterranean is an educational, interactive, all ages musical presentation exploring Mediterranean music and culture. Hear a 1000 year old Spanish melody, learn a Greek folk dance, speak the drum language of Egypt, and see the evolution of musical instruments from ancient to modern times! Contact George Lawler.
Miss Jamie's Farm Music Show. Miss Jamie offers a musical story time show for kids age 2-8 and their families. Contact Jamie Martin.
The Mystery Shop. The Mystery Shop is a traveling theater specializing in adult and children's interactive mysteries and programs. Patrons will be delighted by the excitement, adventure and FUN of solving an intriguing mystery. Contact The Mystery Shop.
The Natural Naturalist. The Natural Naturalist provides programs and story times, including a visit from an animal/insect featured in the story. Contact Kim White.
Pocket Circus. Pocket Circus provides circus and magic bilingual shows. It's the world's smallest circus---a circus with no big top, but with circus heart and soul. Contact Pocket Circus.
Sapphire Woodwind Quintet. Performing for over 15 years, Sapphire Woodwind Quintet provides a variety of themed programs for adults and children. Programs include Musical Time Machine, Women composers, Meet the Woodwind Family, American Wind Music, and more. Contact Kim Fleuchaus.
Sarah Jayne Lane. Sarah's background in theatre, music and preschool education, combined with her knowledge of individuals with special needs, makes her the most well rounded kid's musician in her field.  Participating in a Sarah Jayne Lane show is non-stop fun and excitement! Contact Sarah. 
Scott Green--Magician. Magic for all ages! Scott Green literally wrote the book on performing magic for families, "Excellence in Family Magic," and his award-winning show will amaze your patrons and leave them in hysterics. Contact Scott Green.
ScribbleMonster. Jim and Jayne present active learning through award-winning music, movement and play! Over a dozen themed programs available for kids, families and special needs groups. Contact James Dague.
Singing At the Library. Singing At the Library offers music events for families that promote reading, singing and playing together. Contact Rich Rubietta.

Smarty Pants. Smarty Pants presents the Big Balloon Show, a theatrical-style balloon stage show featuring magic, comedy, and giant balloon props! This is the show you've heard great things about--the presentation gets kids excited to come to the library as regular visitors! Contact Marty Pants.
Storytown. From superheroes to undersea adventures, princesses to dinosaurs, Storytown offers interactive, fully improvised adventures! Contact Jill.
Wendy & DB. Picking up Steam in 2019! Learning can be fun as you take the journey with Wendy & DB through their positive songs and upbeat activities! Wendy & DB's award-winning music is loved by folks, newborn to one hundred and two, covering subjects like the solar system, where water comes from, diversity, feelings, the science of clouds, and others that help children navigate their world.

Gift Products for Work/Life Balance: 
A Taste of Michigan Cherries. Cherries are one of today's hottest "super fruits," so versatile that it's easy to enjoy cherries in a wide range of sweet and savory dishes. Select from a large variety of delicious gourmet cherry products made from America's super fruit, the Michigan Montmorency Tart Cherry. Contact June.
Fine Jewelry By Karen. Fine Jewelry by Karen offers silver jewelry, mother-of-pearl and Tiffany-inspired pieces. Contact Karen.
Hardback Yoyo. HardbackYoYo offers refreshing new products made from old and tattered books and media--keeping great ones in circulation with a little bit of whimsy and a new attitude. The present product line includes Hardback Book Journals, Framed Titles, Flower Book-quets, and Book Gem Jewelry. 
Ivy Nicole Natural Remedies. Visit Ivy Nicole Natural Remedies for handmade natural products for skin, body, and overall health: eczema cream, anti-aging cream, acne cream, dry/curly hair oil, face wash, sunscreen, and more. Contact Nicole Cavalea.
Roxy & Lola. Roxy & Lola provides high-end fashion jewelry and accessories at affordable prices. Contact Wendy.
Sheets by Karen. Sheets by Karen believes that everyone deserves to sleep in luxury with luxurious sheet sets at an unbeatable price. Contact Karen.
#ILARF2019

Leadership Partner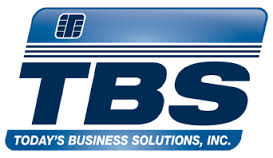 Gold Sponsors