Making our voices heard in Washington, D.C.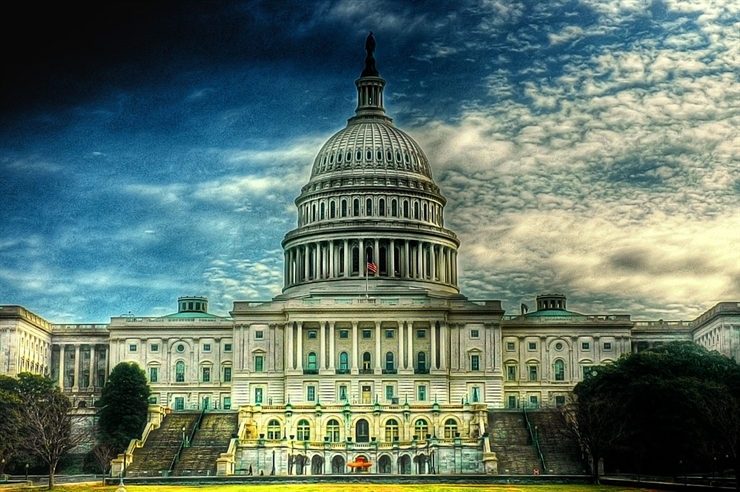 Photo: Joshua Viray
With state cuts and more federal dollars being used for per capita grants, this is a very critical and exciting time for us to get our message out to Congress. National Library Legislative Day participants participate in a variety of activities designed to prepare them for an informed and effective day of congressional visits
National Library Legislative Day 2017
will be May 1-2, 2017. Questions about registration, please contact tina@ila.org.
Your registration fee includes legislative materials, coffee breaks at the briefing sessions, and the Congressional Reception on Monday evening, organized by the National Library Legislative Day Committee.  $50 of your registration fee goes to the American Library Association for briefing materials, continental breakfast, coffee breaks, snacks, room rental, and speakers; $15 goes to ILA for registration, organizing the packets and congressional appointments.
$65 for ILA Members              $75 for Non-Members
National Library Legislative Day 2017 Schedule
Monday, May 1

9:00 a.m.

Participants may want to attend the ALA briefing day to be held at

the Liaison Capitol Hill, an Affinia Hotel,

415 New Jersey Ave., NW, Washington, DC  20001. 

This full day (9:00 a.m. - 3:30 p.m.) of issue briefings is designed to prepare participants for congressional visits.  

 

5:00 - 7:00 p.m.

The National Library Legislative Day Committee has scheduled a Congressional Reception (location to be announced).  

 

6:30 p.m.

This day's events will continue with a cocktail hour (6:30-7:30 p.m.)

and dinner (7:30 p.m.) at the Capitol Hill Club,

300 First St., SE, Washington, DC  20003;

phone:  202-484-4590.  Attendance at dinner is optional.  

Tuesday, May 2

8:30 - 9:45 a.m.

A kickoff with a brief summary of key issues has been scheduled at a location to be announced on Capitol Hill.

 

9:45 a.m.

The delegation will "Hit the Hill," with scheduled congressional appointments.

 

3:00 p.m.

Tentatively scheduled meeting with Illinois Senators Dick Durbin and Senator Tammy Duckworth.
National Library Legislative Day 2017 Accommodations
Attendees are responsible for their own hotel reservations.  ILA has reserved a block of rooms at the Capitol Hill Hotel, 200 C St., SE, Washington, DC  20003; phone:  202-543-6000; fax:  202-547-2608; $295 junior suite, 14.5 percent sales taxes are not included.  Room rates include continental breakfast.  Complimentary high-speed wired and wireless Internet access are available within guest suites.  When calling to make reservations, please mention Illinois Library Association block codeILA417.  When using the link below, guests must choose the check-in date, check-out date, and select "check availability."
https://capitolhillhotel-dc.reztrip.com/ext/promoRate?property=440&mode=b&pm=true&sr=179887&vr=3 
The cut-off date for hotel reservations is March 31, 2017.  At that time any unsold rooms will be released to the hotel for general sale.  Reservations received after the cutoff date will be on a space-and-rate available basis only.
National Library Legislative Day 2017
Each year for the past thirty-nine years, Illinois library advocates have taken a day to visit their congressional offices. This year, on Tuesday, 2 May 2017, Illinois delegates will meet with the Illinois Congressional representatives to discuss the following potential topics:
Support level funding for the U.S. Institute of Museum and Library Services and the Library Services and Technology Act (LSTA);
Support Fast & Fair Internet Access;
Protect Copyrights & Enabling Innovation;
Maximize Government Information Access; and
Support Network Neutrality.
What is National Library Legislative Day?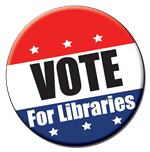 A two-day advocacy event where hundreds of library supporters, leaders and patrons gather in Washington, D.C. to meet with their members of Congress to champion national library funding. National Library Legislative Day also includes a virtual advocacy component for library supporters who cannot attend the Washington meetings—advocates have the option to work remotely to connect with legislators via phone calls, text messages, emails and social media platforms.
This is an opportunity for all Illinois librarians and library supporters to join together and make their voices heard on a national level. The National Library Legislative Day is usually held during April or May so watch for announcements from ILA. You can also check American Library Association website for the date so you can mark your calendar.
The American Library Association, Chief Officers of State Library Agencies and the District of Columbia Library Association sponsor National Library Legislative Day.
Download the National Library Legislative Day Info Guide PDF
---
Interested in learning more about advocating for Illinois Libraries?
Visit the new ILA Legislative Action Network website and download the new Legislative Toolkit and access other resources.