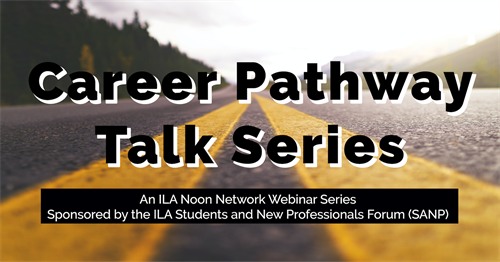 For the People: A Day in the Life in Public Librarianship  
Wednesday, January 27, 2021
Noon - 1:00 p.m.
Online (Zoom)
Sometimes called "palaces for the people," public libraries play a powerful role in communities, providing much more than access to books and information. Learn how staff from different libraries are adapting programming, growing community connections, and developing leadership skills to meet the changing needs of their patrons. Panelists will discuss their experiences in delivering services for patrons with dementia, working with Spanish-speaking/bilingual children and families, and leveraging prior professional experiences to develop a career in public librarianship.
All Noon Network webinars are free and recordings will be made available to everyone following the webinar. 

---
About the Panelist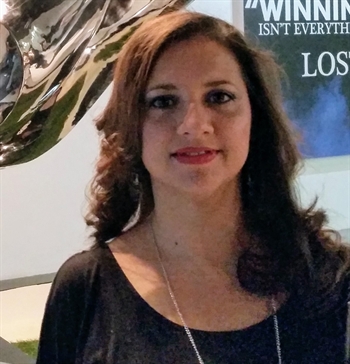 Karen García was born and raised in Guatemala City, Guatemala. She has a bachelor's degree in Psychology and an MLIS from the University of South Florida. Karen has presented at FLA and SEFLIN Conferences, and at an ALA webinar. Karen has worked for the Palm Springs Public Library since 2012 where she provides customer service and programs for all ages.
She conducts Bilingual Preschool Storytime, community outreach, and coordinates all Spanish language programs such as a Book Discussion, Hispanic Heritage Month, and an English Café for students that are non-English speakers. Karen worked in a project called Read for the Record, advocating for early literacy in children in which the Village of Palm Springs obtained an award for best presentation for Midsize Libraries 2020. She also applied for the STEAM Equity Project Grant, in which it was approved to help the Latino community, emphasizing programs for tween girls for the next four years (2020-2024). Karen published a poetry book "Para un Alma Vulnerable" in July 2017. She lives in Palm Springs, Florida with her husband and 3 daughters.
---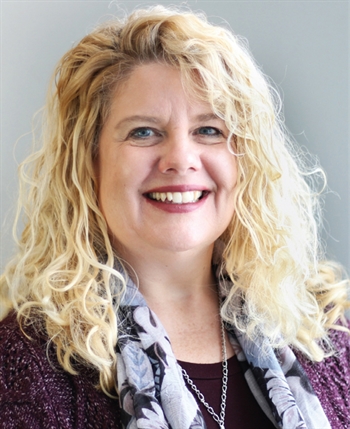 Glenna Godinsky is a Certified Dementia Practitioner, is trained on Azura's Virtual Dementia Tour, and is a Stress Busting for Caregivers Program Moderator. She has a background in special education and helped run a nonprofit arts program for at-risk students. Glenna leads a volunteer team of 12 who develop/implement programming for 24 care communities in her district, serving 400 each month, in person, and virtually. When Glenna's mom developed Lewy Body Dementia and lived for 4 years with Glenna's family, support was scarce. Glenna was inspired to create innovative programs to support caregivers and their loved ones. In August, 2018 Glenna collaborated with local businesses and agencies to open and moderate the Elgin Memory Café.
In November, 2018, she helped open and co-moderates a bilingual memory café, Café de los Recuerdos, also located in Elgin, IL. Glenna co-directs the Advisory Council for Dementia-Friendly Elgin through Dementia Friendly America and serves on the Metropolitan Mayors' Caucus: Age-Friendly Communities Committee. In 2020, she was named a Mover & Shaker by Library Journal Magazine, she received the Association of Bookmobiles and Outreach Services (ABOS) Rising Star Award, and she was awarded the Alexander J. Skrzypek Award for her service to those with physical handicaps/blindness by the Illinois Library Association and the Illinois State Library.
---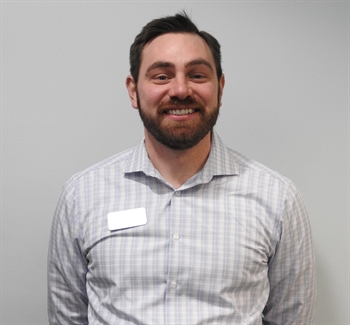 Frank Murray just recently celebrated his first year as the Library Director of the Itasca Community Library. His focus has been showing that the library is more than just a place for books. Frank believes that a library becomes a cornerstone of its community through strong, positive customer service, maintaining & growing community partnerships, and finding creative and relevant ways to engage community members. Most recently, he has instituted a new library service that allows patrons to renew their Illinois license plate sticker.
Prior to arriving at Itasca, Frank spent seven years at the Brookfield Public Library, where he began a 3D printing program, a WiFi hotspot lending program, and oversaw the library's Career Online High School program, among other responsibilities. He also has worked at the Aurora Public Library and the Evergreen Park Public Library. Prior to becoming a librarian, he had a short stint as a high school history teacher until he realized his true calling was to help people via public libraries.
---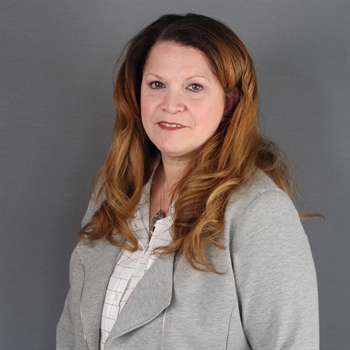 Madeleine Villalobos is the ReaderShip Coordinator for Early Literacy at Gail Borden Public Library.  Madeleine believes in developing lifelong learners while removing barriers to access, ensuring that children from underserved communities can succeed.  She enjoys bilingual storytelling, community engagement, and collaborating with partners to expand the library's reach. Madeleine is pursuing her MLIS from San Jose State University and holds a B.A. in Management and Computer Information Systems.