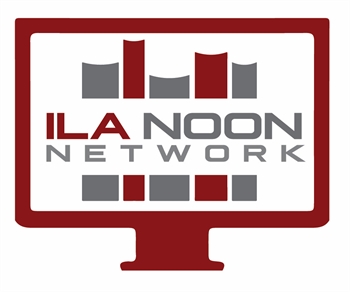 Birth to Five Illinois: Centering Family Voice to Transform Early Learning in Illinois
Wednesday, September 21, 2022
12:00 - 1:00 p.m.
Online (Zoom)
Registration for this webinar is closed. The recording will be posted on ILA's YouTube channel on Friday, September 23. 
In partnership with the State of Illinois, the Illinois Network of Child Care Resource & Referral Agencies (INCCRRA) has launched Birth to Five Illinois, a new regional infrastructure tasked with building capacity across the State to ensure equitable access to high- quality services for young children and families.
This webinar will provide an overview of 1) the mission, vision, and values/goals of Birth to Five Illinois, and 2) the roles, responsibilities, and function of the Birth to Five Action Councils and the Birth to Five Family Councils being stood up in 39 regions of the State.  
Participants will explore connecting with Birth to Five Illinois, namely: why this initiative might be of interest to Illinois Library Association (ILA) members and their patrons, and how we can work together to engage ILA members in the work of Birth to Five Illinois to expand the Early Childhood Education and Care (ECEC) landscape.
All ILA Noon Network webinars are free to Illinois libraries, and recordings will be made available in the Noon Network Archive and on the ILA YouTube Channel shortly after the webinars.
---
About the Speaker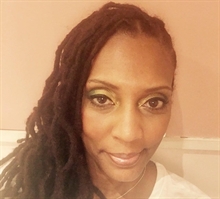 Dena Chapman (she/her) is the Family & Community Engagement Manager for Birth to Five Illinois. Dena brings 20+ years of family and parent engagement experience spanning the early intervention and child welfare sectors. Her resume includes building sustainable parent support groups, curriculum development, parent training facilitation, and parent leadership development work.
Most recently, Dena served as the Community Engagement Associate for a statewide agency serving children birth to age five where she implemented a parent engagement infrastructure across all agency programs. Additionally, Dena managed the work of the Family Advisory Committee of the Illinois Early Learning Council. As a staunch advocate for parent voice, Dena has a proven track record of mobilizing parents to become effective and respected leaders, building power on the policy front for the early care and education community.
Dena obtained her Bachelor of Art in Psychology from Loyola University Chicago. Dena is the proud parent of two young adults, Joshua and Malachi, and an adorable Labrador Retriever Mix, Thor. In her spare time, Dena enjoys ballet, reading, and tacos.