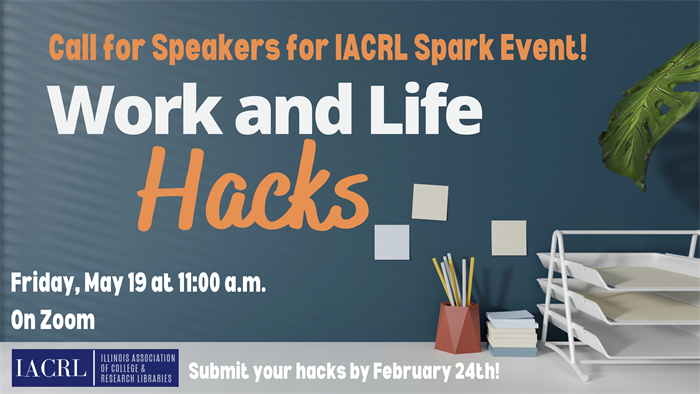 Call for Speakers for Spark Event!
Spark: Work and Life Hacks
What's your secret for making the workday easier? What tool have you found that makes a routine task more fun or interesting? What's your "One Weird Trick" to being more organized in life? Come share your software, hotkeys, processes, or other hack(s), big or small, to help your colleagues learn a fun, new skill that might improve their lives, too. Examples might include (but are certainly not limited to):
We are looking for 30-minute presentations and 15-minute lightning presentations.
This event is planned for Friday, May 19th, on zoom. Submissions are due by February 24th.